US Navy's 1st John Lewis-class oiler delivered
Shipbuilder General Dynamics NASSCO has revealed that it has delivered USNS John Lewis (T-AO 205), the US Navy's lead ship of its new class of fleet replenishment oilers.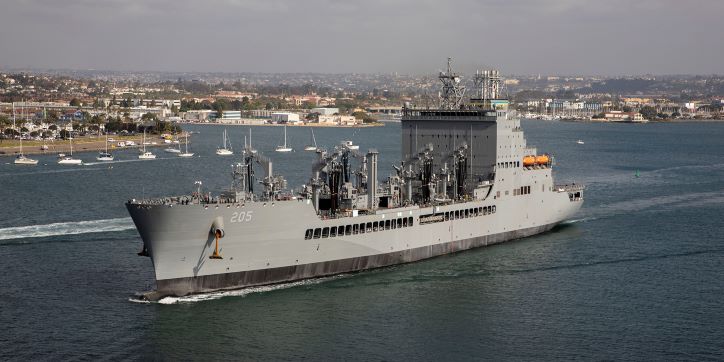 As informed, the ship was delivered to the US Navy during a special signing ceremony at NASSCO-San Diego on 28 July.
The new John Lewis-class ships will be operated by Military Sealift Command to provide diesel fuel and lubricating oil, and small quantities of fresh and frozen provisions, stores, and water to the ships at sea, and jet fuel for aircraft assigned to aircraft carriers. The new vessels will add capacity to the navy's Combat Logistics Force and "become the cornerstone of the fuel delivery system," according to the US Navy.
In 2016, General Dynamics NASSCO was awarded the contract by the US Navy for the detailed design and construction of the next generation of fleet oilers, the John Lewis-class, previously known as the TAO(X). The contract calls for the design and construction of six 226-meter-long oilers with a full load displacement of 49,850 tons.
The company started the construction of USNS John Lewis in September 2018. The ship was launched in January 2021 and christened in July of the same year.