US clears potential FMS of S-70 follow-on sustainment and support to Greece
The US State Department has made a determination approving a possible foreign military sale (FMS) to the Government of Greece of follow-on support and sustainment of S-70 helicopters.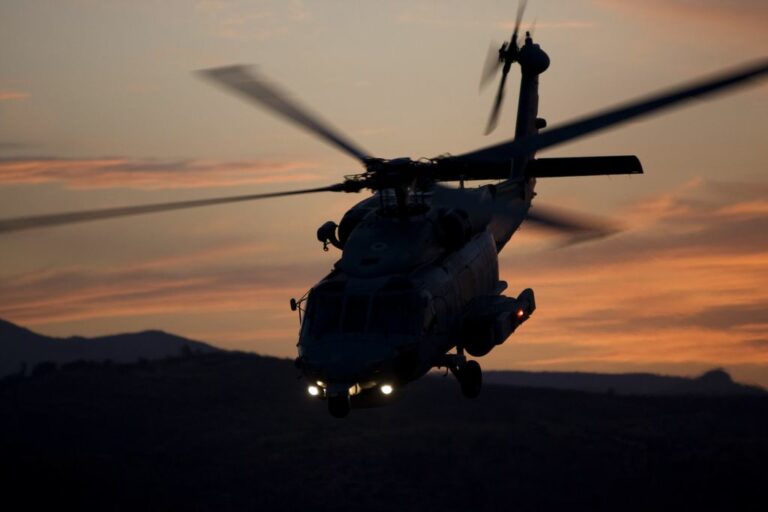 As informed, the requested FMS involves aircraft spares, consumables, repair parts, components and accessories to support S-70B/S-70B6 aircraft. Furthermore, it includes repair of S-70 type aircraft and procurement of parts to include aircraft mission system upgrades.
Meanwhile, the US will also give government and contractor technical assistance, expedited contractual award efforts, evaluation, tailoring solutions of technical issues, inputs to planning documents and integration, engineering, testing, obsolescence remediation, equipment upgrades, planned product improvements, integrated logistic support services.
As revealed in the statement, the main contractor will be American aerospace and defence company Lockheed Martin. The estimated total cost is $162.07 million.
The proposed sale is expected to improve Greece's capability to meet current and future threats by providing "an effective combatant deterrent capability" to protect maritime interests and infrastructure in support of its strategic location on NATO's southern flank.
Follow-on support and sustainment of Greece's existing fleet of S-70 helicopters will further enhance stability and maritime security in the Eastern Mediterranean region.
Moreover, it aims to contribute to security and strategic objectives of NATO and the US.
Greece participates in NATO operations, including counterterrorism and counter-piracy maritime missions and performs search and rescue (SAR) function in the region. 
The Hellenic Navy S-70 helicopters are a special variation of USN SH-60 Sea Hawk helicopters, with the code name Aegean Hawk.
Its 2nd Helicopter Squadron has eleven S70 helicopters. Main missions for the S70 are antisurface warfare (ASuW), antisubmarine warfare (ASW) and surface surveillance. Secondary missions include SAR, MEDEVAC, VERTREP and special operations.