SAES upgrades tactical sub simulator for Spanish Navy's S-70 subs
Spanish provider of underwater technologies S.A. Electrónica Submarina (SAES) has carried out the modernization process of the tactical submarine simulator (SATS) for the Spanish Navy's S-70 submarines.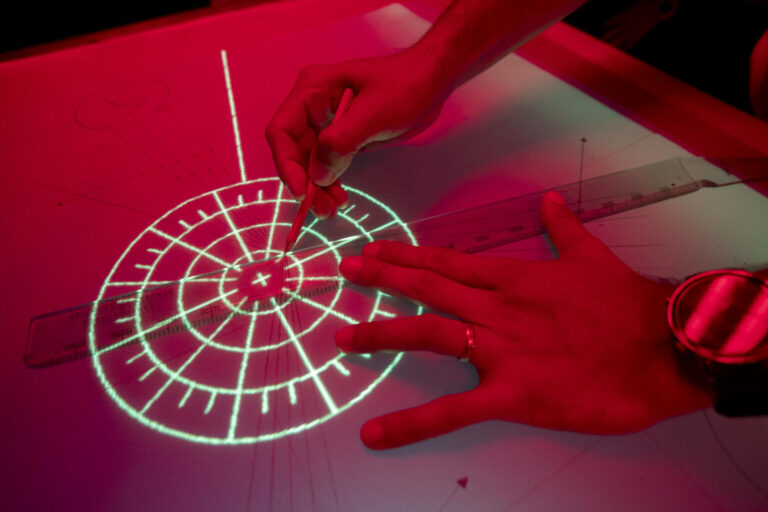 The S-70 tactical submarine simulator has been developed by SAES and delivered to the Spanish Navy in the first few years of the 90s, with the objective of training crews in resolving tactical problems that could occur during submarine navigation.
The simulator includes all elements and systems of the control room as well as the instructor station. It was designed to faithfully reproduce the scenarios, equipment, aspects, operation and sensations that the submarine's equipment would have in a real situation, according to SAES.
Víctor Azcárate, Post-sales Line Manager and responsible for the SATS maintenance service revealed that the latest acceptance tests within the SATS modernization project, including its instructor station, control room, DLT and DSUV-22, were successfully carried out by the end of 2021 at the Submarine Base, in the presence of Spanish Navy's officials.
He also stressed that the importance of the modernization of this system lies in that "it allows the Spanish Navy to continue using the SATS to train crews while there is still any S-70 class submarines in operation, as they will soon be replaced by the S-80 class submarines."
Since the SATS simulator was delivered to the Spanish Navy in 1991, SAES is in charge of its maintenance.
Over the years and due to the age of the equipment, "it was becoming increasingly difficult to find spare parts (power source, motherboard, memories, hard disks, etc.) for equipment repairs," explained Azcárate.
In addition to this, the lifespan of the S-70 submarines has been extended.
For all these reasons, SAES considered necessary the modernization of the SATS to ensure the operational nature of the simulator at least until 2030.
SAES General Manager, Victoria Ruiz, stated: "The modernisation of the S-70 tactical submarine simulator (developed by SAES 31 years ago) is a significant milestone for us, as we continue to assist and support the major programmes of the Spanish Navy."
The Spanish Navy plans to retire the S-70 submarines between 2025 and 2030. Meanwhile, the first S-80 submarine Isaac Peral (S-81), which is to replace the S-70s, started initial sea trials in June this year.
The launching ceremony for the submarine, the first in a series of four new air-independent propulsion (AIP) S-80 submarines being built for the Spanish Navy by Navantia, was hosted in April last year.
The submarines belonging to this class feature an overall length of 80.8 meters, a diameter of 7.3 meters, and a submerged displacement of around 3,000 tonnes. They include the integrated combat system and platform control system developed by Navantia Sistemas.