21 nations kick off exercise SEACAT in Singapore
Maritime forces from 21 Indo-Pacific partner nations, including the US Navy, and non-governmental and international organizations, began the 21st iteration of Southeast Asia Cooperation and Training (SEACAT) in the Republic of Singapore.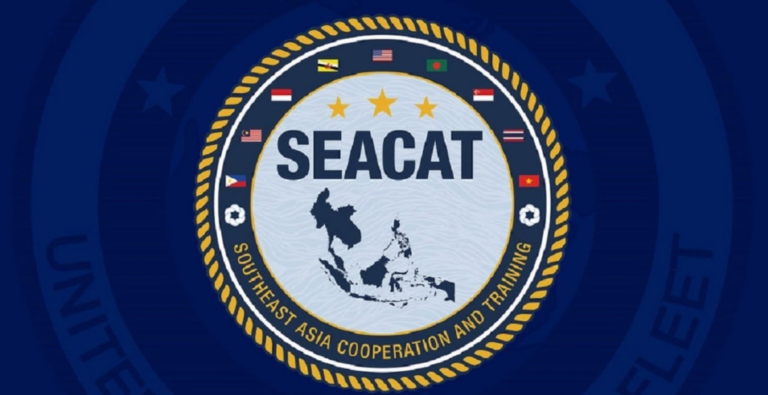 SEACAT, which started on 16 August, is a multilateral exercise designed to enhance cooperation among Southeast Asian countries and provide mutual support and a common goal to address crises, contingencies, and illegal activities in the maritime domain.
Twenty-one nations will participate, including Australia, Bangladesh, Brunei, Canada, Fiji, France, Germany, Indonesia, Japan, Malaysia, Maldives, New Zealand, Peru, Philippines, Republic of Korea, Singapore, Sri Lanka, Thailand, United Kingdom, United States, and Vietnam.
The drill encompasses a maritime domain awareness (MDA) seminar and visit, board, search, and seizure (VBSS) workshop. An additional aspect of the shore training is an unmanned aerial systems (UAS) workshop that will cover a broad range of UAS and the tactics, procedures, and ways that SEACAT participants use these systems to develop MDA.
During week two of the exercise, in conjunction with the sea phase, a maritime operations center in the Information Fusion Center in Singapore will serve as a centralized hub for crisis coordination and information sharing in the tracking of a contracted merchant vessel simulating a suspicious vessel of interest travelling throughout Southeast Asian seas.
Countries will work with all available MDA tools to provide cueing and contact information to another country's operations center and maritime patrol reconnaissance aircraft or surface assets with the stated goal of enforcing international rules, laws, and norms, according to the US Navy.
The US Navy participants include staff of DESRON 7, a P-8A Poseidon aircraft assigned to Task Force 72, and personnel from Task Force 76, U.S. 7th Fleet, and U.S. Pacific Fleet.
The sea phase will include boarding operations by multiple nations across the contracted vessel designed to provide training opportunities in real-world at-sea environments. USCG MSRT members will embark on the vessel and facilitate participants' VBSS training.
"This iteration of SEACAT is designed as a scenario that requires participating countries to use all MDA assets available to conduct multilateral intercepts using standard procedures," said Capt. Tom Ogden, commander, Destroyer Squadron (DESRON) 7.
"Training together develops capability and trust among participating countries to cooperate and provide mutual support in response to a crisis or illegal activity in the maritime domain."