Brazil takes over CMF's anti-piracy mission in Middle East
Pakistan has turned over command of a multinational naval task force of Combined Maritime Forces (CMF) to Brazil during a ceremony at the US Navy base in Bahrain on 18 August.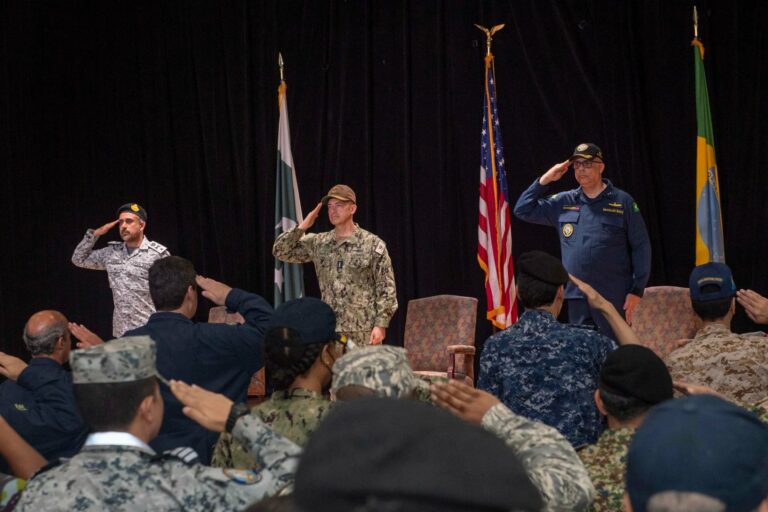 Brazilian Navy's Rear Adm. Nelson de Oliveira Leite assumed command of Combined Task Force (CTF) 151 from Pakistan Navy's Commodore Ahmed Hussain.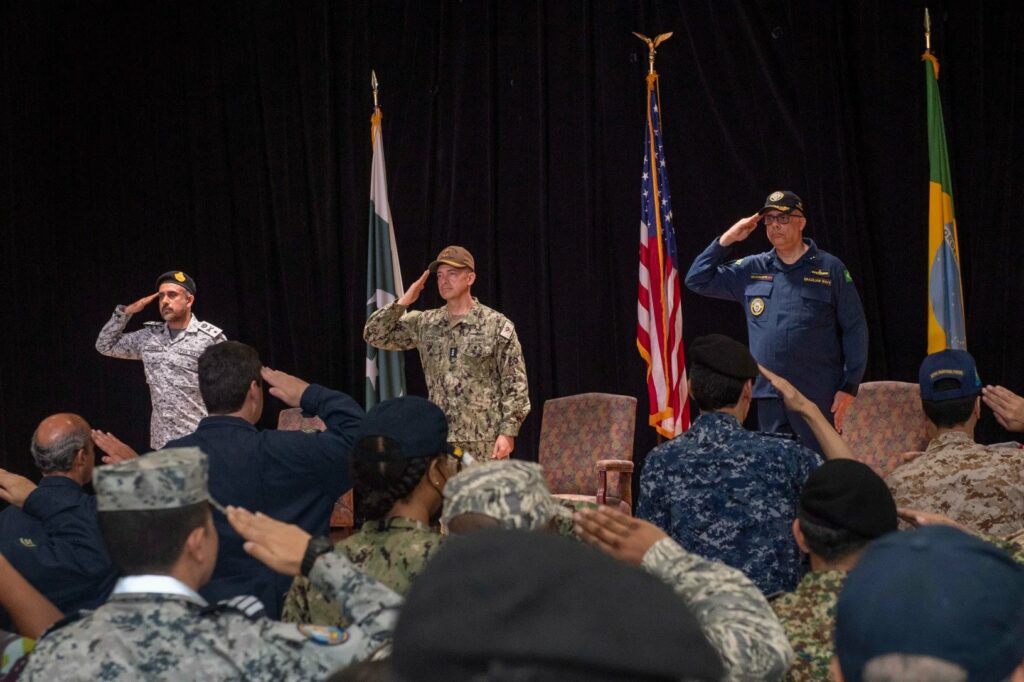 Established in 2009, CTF 151 is one of four task forces under Combined Maritime Forces.
CTF 151 conducts maritime security operations to deter, disrupt and suppress piracy and armed robbery at sea, outside the Horn of Africa. This is the second time Brazil is leading CTF 151.
"By accepting another invitation to command CTF 151, the Brazilian Navy reaffirms its commitment to the maritime community," said Leite.
"I look forward to the work my team will do to continue promoting and defending maritime security in the region."
Combined Maritime Forces includes 34 member nations and is headquartered in Bahrain with US Naval Forces Central Command and US Fifth Fleet.
In April this year, CMF established a new naval task force to strengthen maritime security in the Red Sea region.
US Navy Capt. Robert Francis was designated to initially serve as CTF 153's commander. However, a regional partner will assume the leadership role in the fall, CMF informed.