DARPA presses forward with No Manning Required Ship program
DARPA, the US Defense Advanced Research Projects Agency, is entering Phase 2 of the No Manning Required Ship (NOMARS) program, which seeks to build and demonstrate a new medium unmanned surface vessel (MUSV).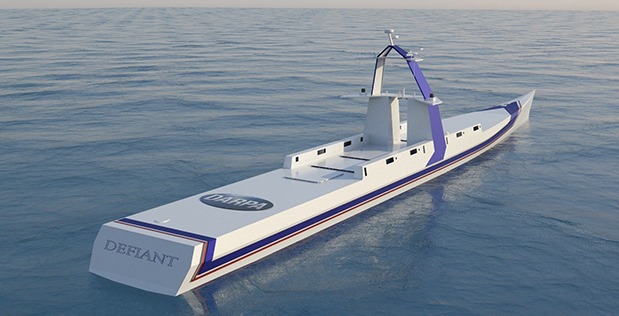 The aim is to build the MUSV that can go to sea and perform missions with unprecedented reliability and availability while carrying a significant payload.
The agency selected Serco Inc.'s design to move forward at the conclusion of Phase 1.
"NOMARS plans to demonstrate a next-generation completely unmanned ship that will enable entirely new concepts of operations", said Gregory Avicola, program manager in DARPA's Tactical Technology Office. "We will enable methods of deploying and maintaining very large fleets of unmanned surface vessels that can serve as partners, across the globe, for the larger crewed combatants of the US Navy."
In Phase 1, Serco developed a new Design Space Exploration (DSX) toolset that can evaluate spaces with a variety of parameters and outputs millions of ship designs to meet a diverse set of performance objectives and constraints.
The company used their DSX tool to create a set of ship designs ranging from 170-270 metric tons, then refined those into a single ship for the preliminary design review, which the company dubbed Defiant.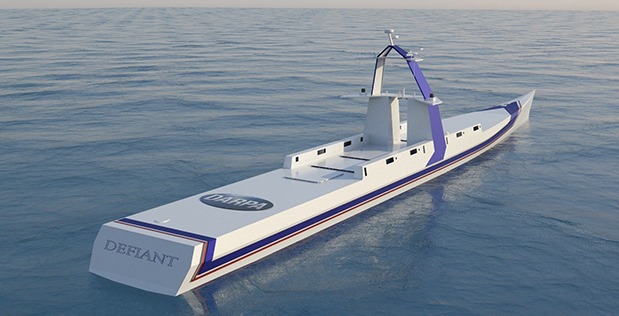 In Phase 2, Serco will finalise ship design, build the ship, and work through a series of rigorous testing activities before taking it to sea for a three-month demonstration event.
As described, the 210-metric ton MUSV-class ship will be the first of its kind. The goal is to achieve ultra-reliability objectives by integrating distributed hybrid power generation, podded propulsors, and high-capacity batteries.
Meanwhile, DARPA is also working to build and test concepts for autonomous unmanned underwater vehicles (UUVs) in a project named Manta Ray.
At the end of 2021, the agency awarded contracts for Phase 2 to two prime contractors Northrop Grumman Systems Corporation and Martin Defense Group. Under the project, both companies are developing unique full-scale demonstration vehicles.