German Naval Yards unveils new corvette design
Shipyard group German Naval Yards will unveil its new corvette design for the first time at this year's SMM 2022 in Hamburg from September 6-9.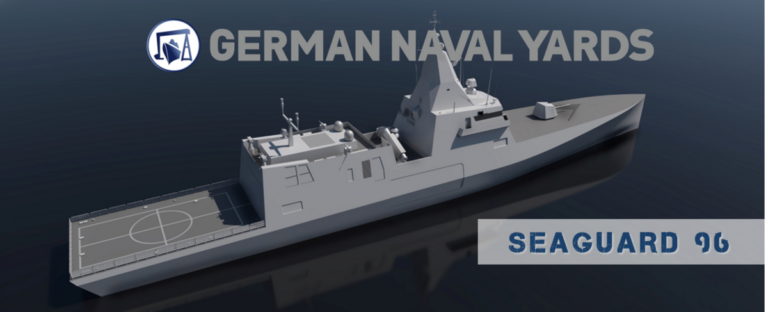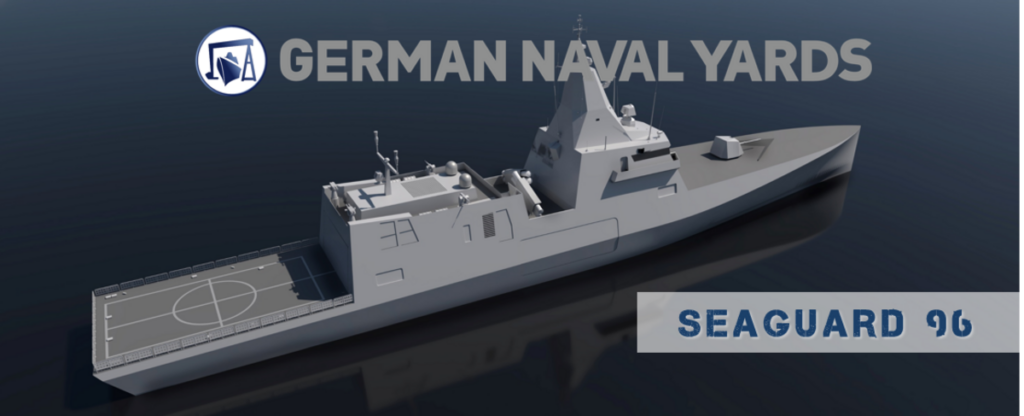 The corvette was designed in close collaboration with the team from sister shipyard CMN.
The new SEAGUARD 96 is a high-end corvette capable of conducting a full range of naval operations. She is equipped with the latest generation of combat management systems featuring a 3D radar as well as a full range of weapon systems and sensors dedicated to anti air and anti surface warfare, customizable.
The hull form has a slender bow section to enhance sea keeping and efficiency. Topsides and superstructures are characterized by a stealthy and modular design, with an integrated main mast and flush side hull compartments. The stern boosts an adequate helicopter platform with a hangar.
The SEAGUARD 96 corvette is 96 meters long and has a beam of 13.5 meters with a displacement of approx. 2000 tons and accommodations for 60 persons.
The propulsion and power generation system are centered on twin main diesel engines and CPP propellers, together with four diesel generators, providing a maximum speed of 28 knots and an endurance of over 4000nm.