Australian Navy's crews to train on UK's newly commissioned submarine
Royal Australian Navy crews will train on the newly commissioned HMS Anson and other Astute-class submarines, the UK's Prime Minister Boris Johnson has announced.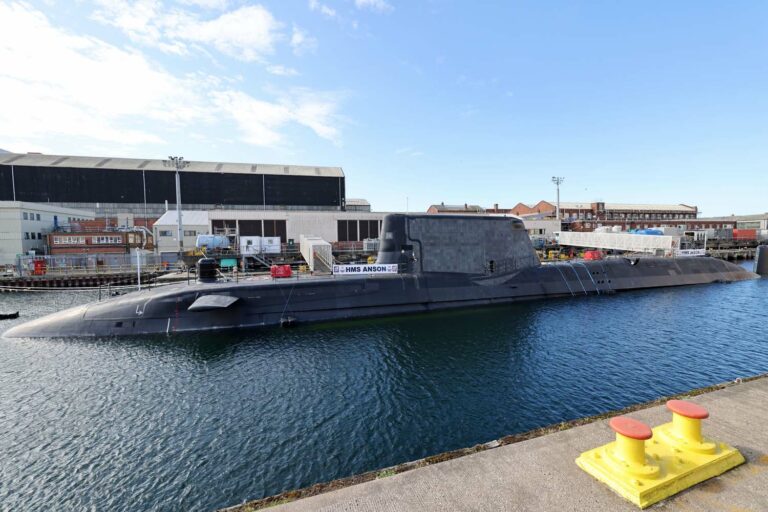 Hosting Australian Deputy Prime Minister Richard Marles on his first official visit to the UK since the new Australian government came to power, the Prime Minister and Ministers attended the commissioning of the fifth of seven new Royal Navy's Astute-class submarines, HMS Anson.
It came as he and Defence Secretary Ben Wallace emphasised the importance of the deep defence ties between the UK and Australia, following the development of the trilateral AUKUS partnership working with the US.
The UK and US have already welcomed Australian Navy personnel on its specialized nuclear training courses, and more will follow next year before Australian submariners go to sea.
The training and exchanges mark the beginning of a multigenerational naval partnership between the three AUKUS nations.
HMS Anson represents £1.3 billion ($1.5 billion) of UK investment. Capable of defending the UK's interests at home and overseas, HMS Anson will be armed with up to 38 Spearfish Heavyweight Torpedoes, and Block V Tomahawk land attack missiles, able to tackle targets at a range of up to 1,000 miles.
HMS Anson will remain in Barrow for the coming weeks while undergoing final checks and rigorous testing to the numerous complex systems that make up a nuclear-powered submarine, before sailing to HM Naval Base Clyde in Faslane to prepare for sea trials.
HMS Anson will join four other Astute-class submarines in service with the Royal Navy, HMS Astute, HMS Ambush, HMS Artful and HMS Audacious.
Two further boats, Agamemnon and Agincourt, are in various stages of construction at BAE Systems' Barrow-In-Furness site as part of £11.2 billion ($13 billion) overall investment in the whole Astute-class program.