German frigate Hessen to train with USS Gerald R. Ford in North Atlantic
German Navy's Sachsen-class frigate Hessen has left Wilhelmshaven homeport to join the US Navy's Gerald R. Ford Carrier Strike Group on its mission in the North Atlantic.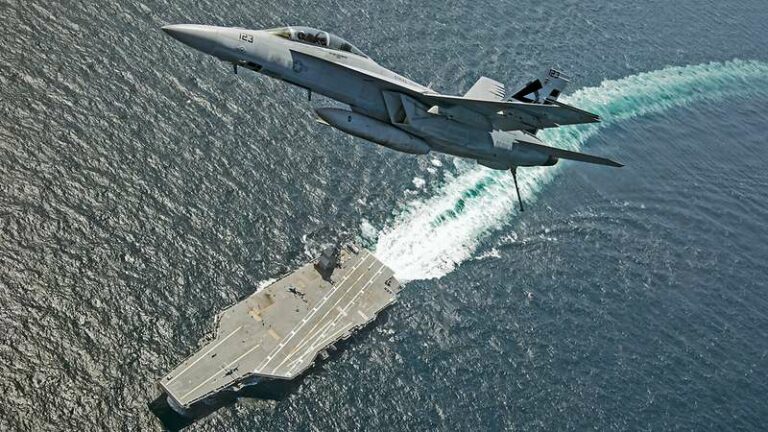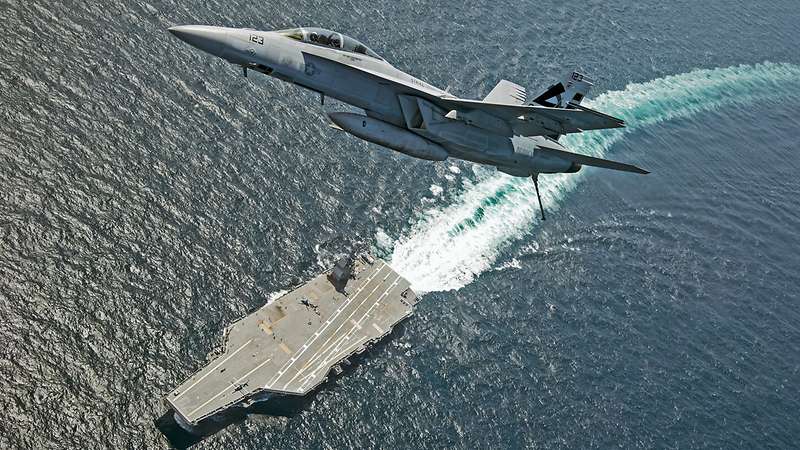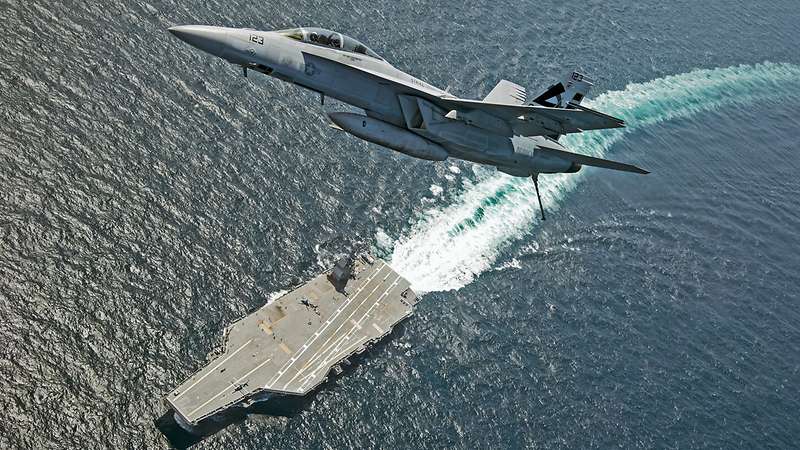 The German air defense frigate will become an integral part of the group comprising several warships and support ships, with the lead ship of the US newest class of aircraft carriers, USS Gerald R. Ford (CVN-78).
The ship's primary task will be air defense of the carrier strike group. The focus in the coming weeks in the North Atlantic will be on multinational operational cooperation and targeted operational training based on various threat scenarios.
"The crew can expect exhausting days at sea and in the training program," said the commander of Hessen, captain Volker Kübsch. "Each crew member has the opportunity to personally experience international cooperation."
During its North Atlantic voyage, the 143-meter-long ship will head for ports in Norfolk, Virginia, Halifax in Canada and Reykjavik in Iceland. The ship and its crew are expected to be back in Wilhelmshaven in mid-November.
Built by Nordseewerke, Emden, Hessen is the third and final ship of the Sachsen class to be launched and then commissioned into the German Navy. Construction of the vessel began in 2001, while the delivery ceremony took place in 2005.
The frigates of the Sachsen class were designed to replace the aging guided missile destroyers of the LÜTJENS-class thus filling the arising gap in the Force Air Defence capabilities.
Meanwhile, US Navy's aircraft carrier USS Gerald R. Ford (CVN 78) has recently completed the combat
systems operational readiness exercise (CSORE). The vessel is gearing up for its maiden deployment this fall.