Rolls-Royce wins $1.8bln service contract for US Navy, Marine Corps
The US Department of Defense has awarded two contracts for Rolls-Royce to service engines for US Navy and Marine Corps aircraft.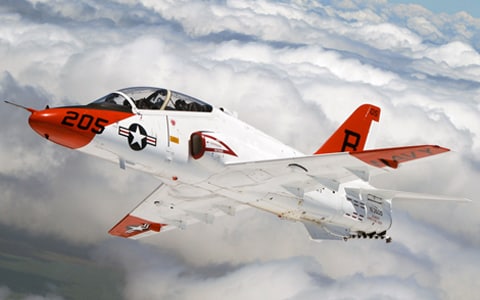 One contract includes intermediate, depot-level maintenance and logistics support for over 200 Rolls-Royce F405 engines that power US Navy T-45 flight trainer aircraft.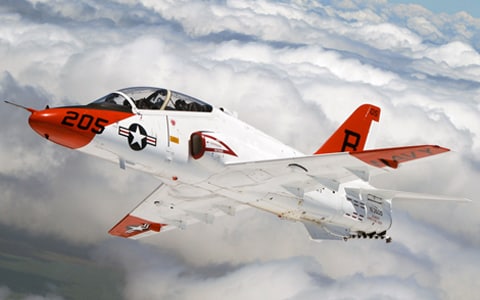 The contract is based on availability metrics, providing engines as needed to facilitate training naval and marine aviators.
The work will be performed primarily at Naval Air Stations in Meridian, Mississippi, and Kingsville, Texas. The contract is valued at up to $1.013 billion, spanning five years.
The other contract includes depot-level engine repair services for Rolls-Royce AE 2100D3 turboprop engines powering C-130J and KC-130J transport airport aircraft flown by the US Marine Corps and the government of Kuwait.
The contract is valued at $854 million over the next five years, with the work performed at multiple sites in the US, Canada and Portugal.
All branches of the US armed forces fly aircraft powered by Rolls-Royce engines.
That includes C-130 and C-130J transports, V-22 tiltrotor aircraft, and Global Hawk and Triton high-altitude unmanned aircraft.
Rolls-Royce also powers the Navy's MQ-25 unmanned carrier-based refueling aircraft, and recently won the B-52 re-engine program for the Air Force.
Furthermore, the company provides engines, propellers and other equipment for navy ships and army vehicles.
Last year, the firm won a contract to supply its mtu naval generator sets for phase one of the US Navy's Constellation (FFG-62) class frigate program.
The Navy Constellation (FFG-62) class frigate is a multi-mission warship designed for operation in littoral and blue water environments to conduct air, anti-submarine, surface and electronic warfare, in addition to information operations.
Recently, the US Navy has started the construction of the first Constellation-class frigate at Fincantieri Marinette Marine (FMM) shipyard in Marinette, Wisconsin.