HMS Queen Elizabeth to replace broken down HMS Prince of Wales on US mission
Britain's flagship, aircraft carrier HMS Queen Elizabeth, has left Portsmouth bound for the US and ahead of the operations and exercises in European waters, to replace its sister vessel HMS Prince of Wales that recently suffered a mechanical issue.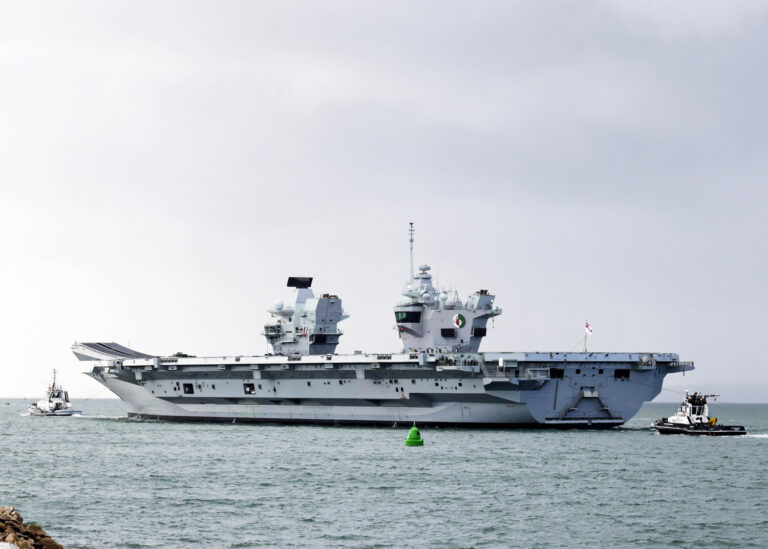 In the coming months, HMS Queen Elizabeth will be at the heart of a task group made up of thousands of sailors, up to ten ships, F-35B Lightning jets, helicopter squadrons and Royal Marines Commandos which will operate across Europe this autumn.
But the aircraft carrier will first deploy to the east coast of the US to undertake parts of HMS Prince of Wales' deployment – as its sister ship undergoes repairs.
To remind, aircraft carrier HMS Prince of Wales left Portsmouth on 27 August for "landmark aviation trials" in the US. However, soon after departing Portsmouth Naval Base, the ship experienced a mechanical issue and had to be anchored for further inspection. The officials revealed that "the fault will require repairs which may impact the ship's program".
Submarine hunting frigate HMS Richmond will accompany the aircraft carrier across the Atlantic.
The Royal Navy task force will work closely with allies and partners across Europe – from the Baltic all the way south to the Balkans and Black Sea region – over the coming months.
The operations are part of galvanised NATO efforts in the face of Russia's unprovoked invasion of Ukraine to safeguard security, stability and prosperity across Europe.
HMS Queen Elizabeth will primarily be focused on operations in the Baltic and work closely with forces from Denmark, Estonia, Finland, Iceland, Latvia, Lithuania, the Netherlands, Norway and Sweden.
At the same time, the Royal Navy's Littoral Response Group is completing its final preparations before deploying to the Mediterranean to operate with NATO and partners.
The amphibious task group is made of more than a thousand sailors and Royal Marines and will be led by HMS Albion.