Three different US Navy aircraft control unmanned MQ-25 for various ops
Boeing has digitally demonstrated a new open autonomy architecture for MQ-25 from three different aircraft that will allow the US Navy to increase mission effectiveness by integrating manned-unmanned teaming (MUM-T) capability at speed and scale.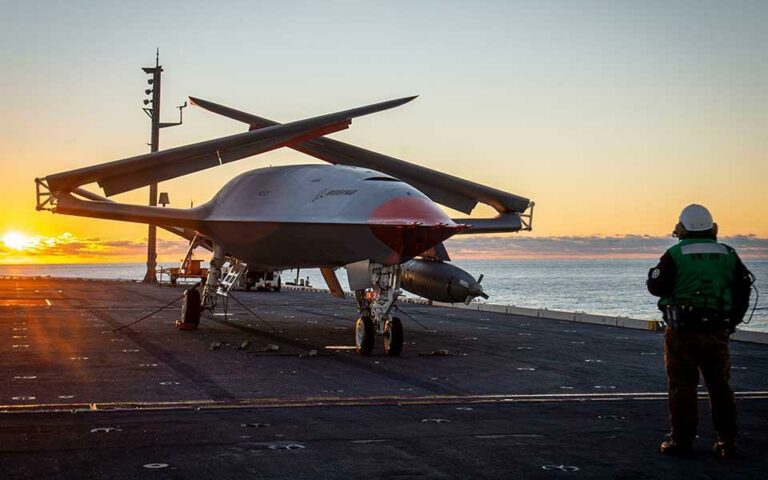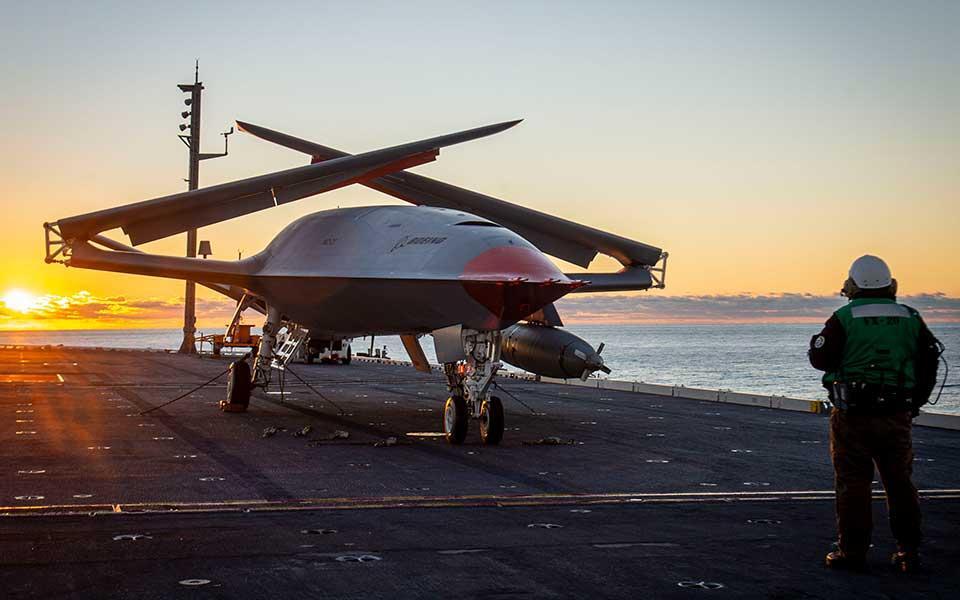 Boeing's MUM-T demonstration included Northrop Grumman's E-2D Advanced Hawkeye command and control aircraft, Boeing's P-8A Poseidon maritime patrol and reconnaissance aircraft and Boeing's F/A-18 Block III Super Hornet fighter jet.
Using their existing operational flight program software and data links, the aircraft tasked four virtual, autonomous MQ-25s to conduct ISR missions.
The F/A-18 also used its tactical data links and Boeing's conceptual "Project Black Ice" crew vehicle interface, which significantly reduced aircrew workload, according to Boeing.
"Large swaths of ocean could be surveilled, identified and targeted when MQ-25 is teamed with carrier-based assets such as the E-2D or the land-based P-8A patrol aircraft," said Don "BD" Gaddis, director, MQ-25 Advanced Design.
For example, the demonstration showed how both the P-8A and E-2D could task an MQ-25 teammate with an ISR mission specifying only the search area and no-fly zones.
Using an onboard autonomy framework developed by Boeing subsidiary Aurora Flight Sciences, the MQ-25 autonomously did the rest – including validating the command against its operational constraints, planning its route and conducting its search pattern, among many other tasks.
Aurora also created and demonstrated a prototype platform abstraction layer, a software boundary that decouples MQ-25's flight safety and flight critical components from mission software and sensor hardware.
"This commercial best practice allows third-party "app" integration on MQ-25. Using an Aurora-provided software development kit, Naval Air Warfare Center Aircraft Division created a new radar search application for MQ-25 that was successfully used during the demonstration," Boeing stated.
The demonstration was aligned to the future warfighting capabilities in the Navy's Unmanned Campaign Framework.