HII kicks off fabrication of US Navy's LPD 31
The start of fabrication of the future USS Pittsburgh (LPD 31) began at Huntington Ingalls Industries (HII), Ingalls Shipbuilding division on 7 September.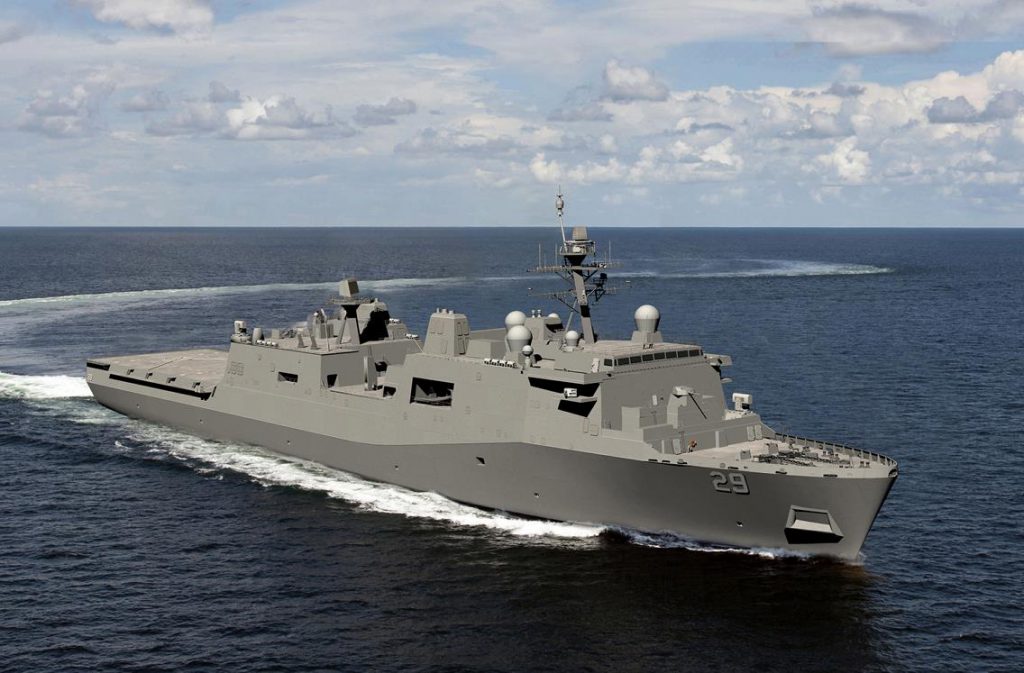 This milestone signifies the first 100 tons of steel for the ship having been cut.
LPD 31 will be the 15th San Antonio-class amphibious transport dock ship and the second ship built in the LPD Flight II configuration.
Continuity of LPD Flight II production configuration is intended to fulfill US Navy and Marine Corps requirements to lift troops, aircraft, landing craft, vehicles, and cargo.  
As one of the Defense Department's largest acquisition organizations, PEO Ships is responsible for executing the development and procurement of all destroyers, amphibious ships, sealift ships, support ships, boats and craft.
Last month, the US Navy commissioned HII-built LPD, the future USS Fort Lauderdale (LPD 28), during a ceremony in Fort Lauderdale.
In addition to LPD 28, HII's Ingalls Shipbuilding Division is currently in production on the future USS Richard S. McCool (LPD 29) and the future USS Harrisburg (LPD 30).