US Navy, partners begin exercise Unitas in Brazil
More than 5,500 military personnel from 20 partner nations, together with the US Navy, kicked off Unitas LXIII (63) during an opening ceremony on 8 September 2022.
The year's exercise includes 19 warships/vessels, one submarine, and 21 aircraft from UNITAS participants including, marine and naval forces from Brazil, Cameroon, Chile, Colombia, Dominican Republic, Ecuador, France, Guyana, Jamaica, Mexico, Namibia, Panama, Paraguay, Peru, South Korea, Spain, UK, Uruguay and the US.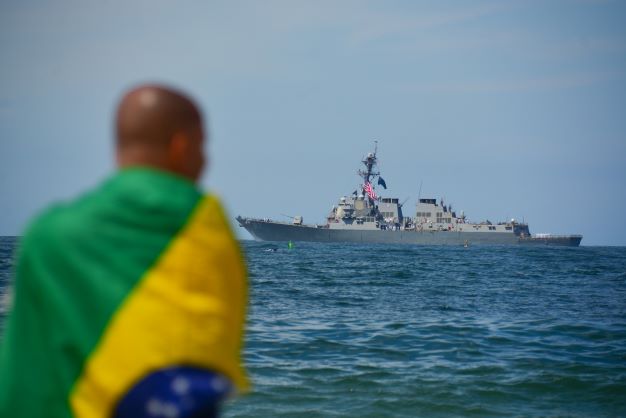 During the opening ceremony, Secretary of the Navy Carlos Del Toro highlighted the strong partnerships between UNITAS participating nations.
"It is a true privilege to join you in kicking off UNITAS, the world's longest running international maritime exercise," said Del Toro. 
Unitas, which is Latin for "unity," was conceived in 1959 and has taken place annually since first conducted in 1960. This year marks the 63rd iteration.
This year, Brazil will host UNITAS in conjunction and celebration of the bicentennial anniversary of both their nation's independence and navy's founding.
The exercise's main objective is to increase interoperability among participating maritime services. As emphasized by the officials, Unitas enables the assembled forces to organize and conduct combined maritime operations in a multinational task force and test their responsiveness through an exercise scenario. The second objective is to develop and enhance relationships among exercise participants.
Furthermore, a significant focus of Unitas LXIII is the cooperation and integration of the multinational navy forces with marine corps and naval infantries.
The maritime domain includes the littorals that incorporates the ocean and the area inland from the shore which can be supported and defended directly from the sea.
Following the opening ceremony, the ships will head to sea to conduct combined and joint operations as a multinational task force, to enhance collaboration and improve interoperability.