Serco completes NOMARS preliminary design phase 
Serco, a provider of professional, technology, engineering, and management services, has completed the preliminary design phase of the Defense Advanced Research Projects Agency (DARPA) Tactical Technology Office's No Manning Required Ship (NOMARS) program.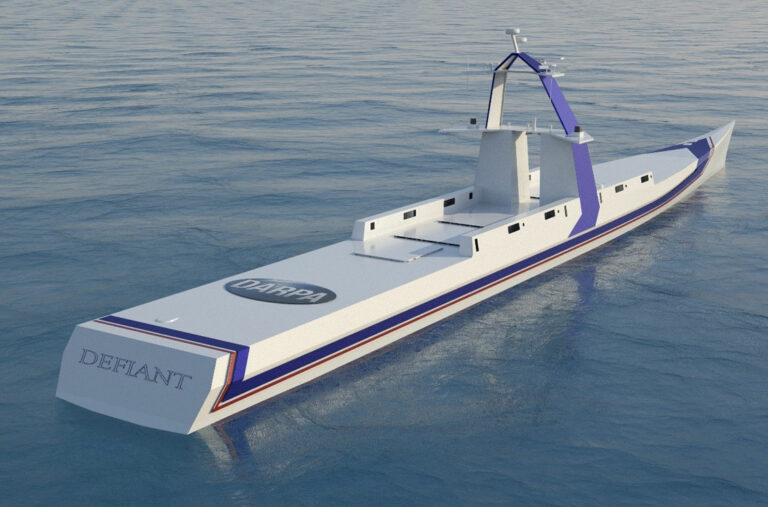 Serco will serve as the prime and design integrator, leading an industry alliance including Nichols Brothers Boat Builders, Submergence Group, Metron, Beier Integrated Systems, Thrustmaster of Texas, Leonardo DRS, Integer Technologies, and Caterpillar Marine.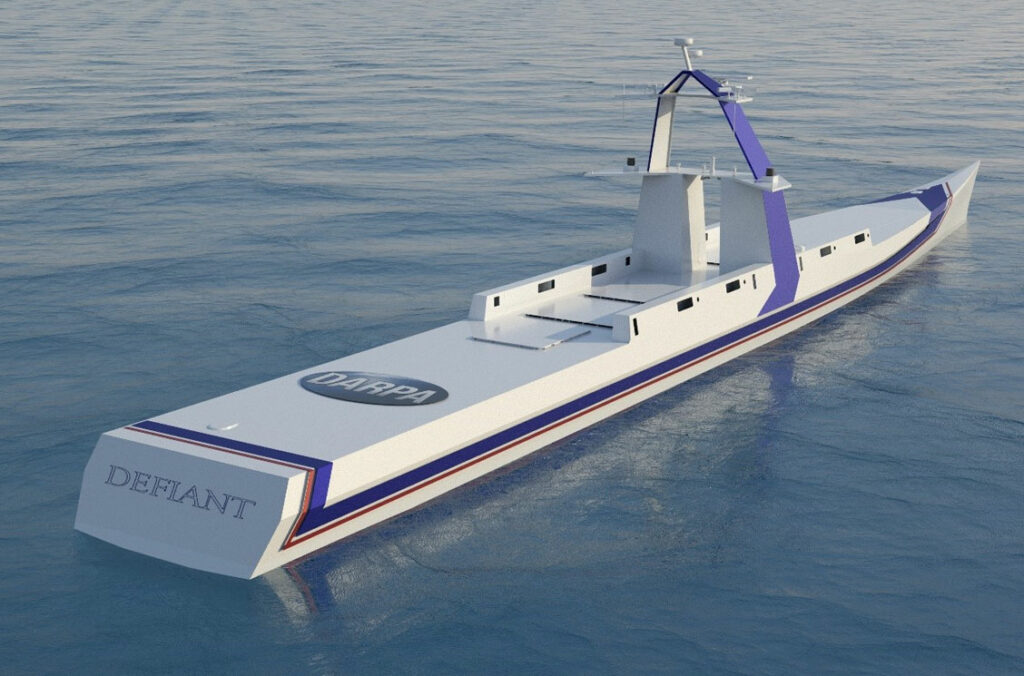 Now, the company was selected to move to DARPA NOMARS Phase 2, which encompasses detailed design, construction, and testing of the vessel. 
This award is an 8-month detail design period leading to the construction of the first NOMARS vessel and includes a 3-month at-sea technology demonstration period.  
The NOMARS Defiant X-Ship design developed by Serco represents the next step for the US Navy's advancement toward a fleet of USVs. 
The platform was designed from the keel up as a truly autonomous vessel with no provisions for onboard manning and stringent requirements for year-long, operations at sea without human intervention. The design includes a reimagined maintenance philosophy that reduces time in port and keeps the vessel underway and operational for unprecedented periods of time, according to the company.
Meanwhile, medium USV platforms are envisioned by the Navy as long-range sensing platforms extending the reach of larger manned combatants into contested or high-threat areas without risking the lives of crew members.  These platforms enable virtually embarked warfighters to command the operational theater with an enhanced networked picture of the battlespace. 
Serco has also combined its knowledge with industry players in autonomy including Submergence Group and Metron to round out the team. 
Submergence Group is pioneering USV control and autonomy through extensive development and testing of IBMs Mayflower Autonomous Ship.  Lessons learned on that platform will be incorporated and the software iterated upon to provide a next-generation autonomy system for NOMARS.
The autonomy will be paired with a newly developed smart health monitoring system by Metron.  This system acts as a "digital chief engineer" responsible for monitoring, maintaining, and optimizing vessel health over long-duration voyages.
Nichols Brothers Boat Builders has been chosen to construct the NOMARS Defiant and provide production experience to the design team throughout the detailed design phase. 
With preliminary design of the vessel complete, the Serco team will finalize the detailed design of NOMARS Defiant during the next program phase, culminating in a Critical Design Review (CDR) by DARPA. 
Upon successful completion of this milestone, the team will move into an extended prototyping and testing regime which includes the construction of a land-based prototyping facility for new technologies and system integration work.