WATCH: Israeli Navy conducts test launch of IAIs' Gabriel 5 weapon system
The Israeli Navy has test-launched Gabriel 5 anti-ship missile developed by Israel Aerospace Industries (IAI).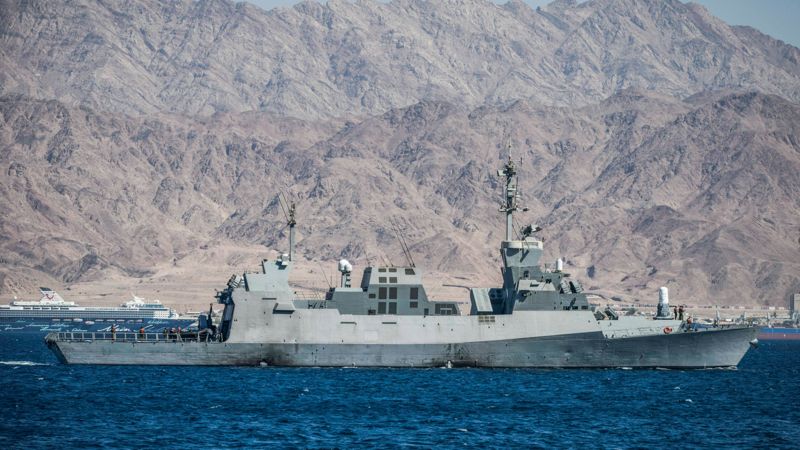 As informed, the test launch was performed from Israeli Navy's new Sa'ar 6-class corvette. The trial was a part of the operationalization process of MAGEN ships.
The missile has a range of hundreds of miles in changing land and sea conditions and its precision enables the interception and destruction of a wide range of targets.
"The operationalization of the "Gabriel 5″ system is a technological breakthrough in the field of maritime defense and is a product of the naval combat soldiers and engineers, the Defense Ministry's DDR&D, and IAI's diligent, intensive, and professional work," Israel's Ministry of Defence commented.
Construction of the new class of Sa'ar 6 ships started with a keel-laying ceremony in February 2019. The vessel was built by German shipbuilder thyssenkrupp Marine Systems (TKMS).
Measuring 90 meters in length and displacing around 2,000 tons, the corvettes feature a high-trajectory anti-missile system and a high-trajectory shooting interceptor, close and far-reaching attack capability, long-term survivability, sea and air detection capabilities, and the ability to carry a Seahawk helicopter.
The ships are equipped with the Naval Iron Dome, Barak 8, electronic warfare systems, cyber defense systems and means of detection and surveillance.
Israel welcomed the first of four German-made Sa'ar 6 warships in 2020.