British and American warships destroy ex-US Navy frigate in a live-fire test
The Royal Navy and Royal Air Force have teamed up with the US Navy against an ex-US Navy warship in the North Atlantic.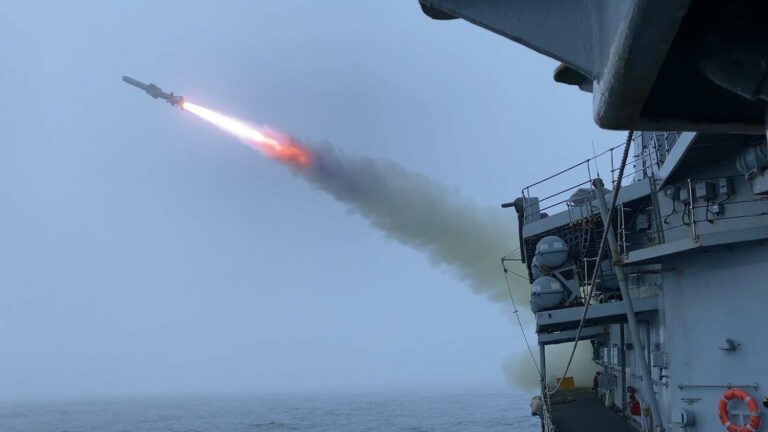 HMS Westminster, a Wildcat helicopter and three RAF Typhoon fast jets unleashed fire at the decommissioned frigate USS Boone using an array of high-powered weaponry.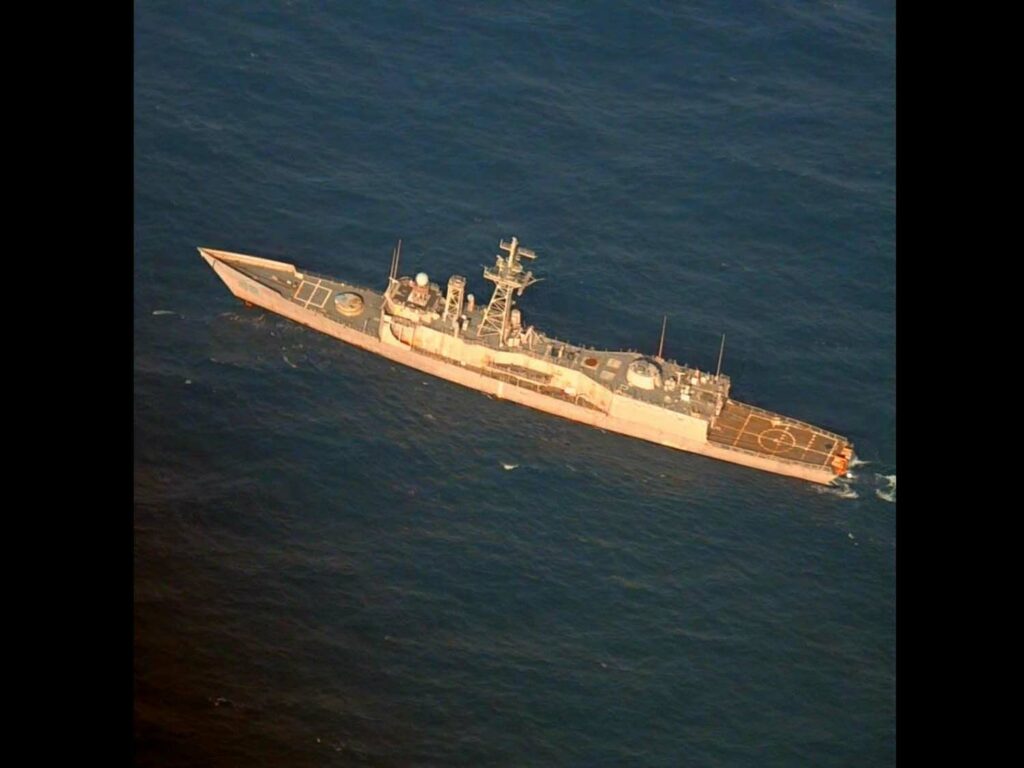 Type 23 frigate HMS Westminster fired two Harpoon anti-ship missiles at the same time as a US P-8 Poseidon patrol aircraft launched its high explosive striking ex-USS Boone simultaneously.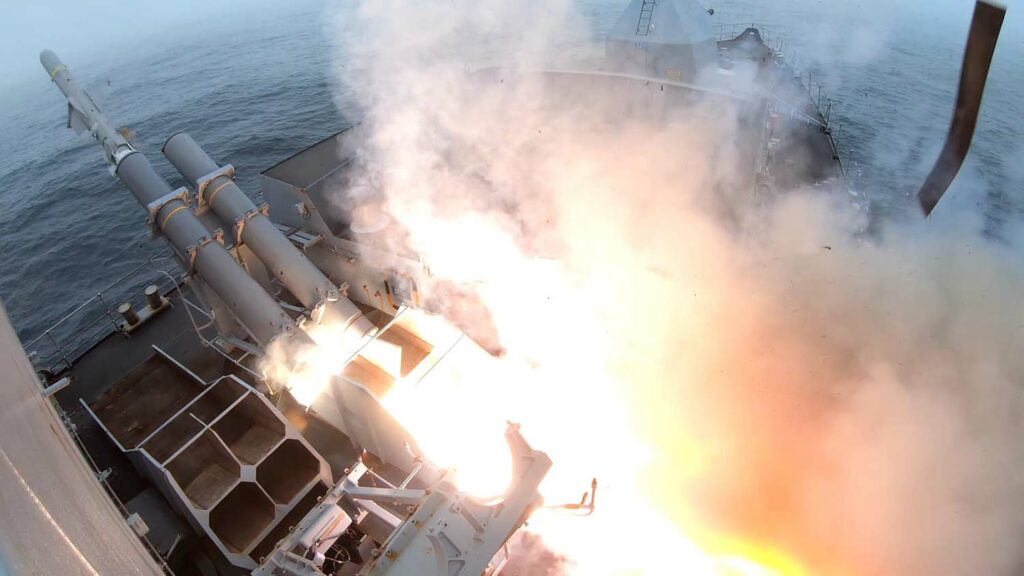 The frigate's Wildcat helicopter quickly followed, punching Martlet air-to-surface missiles into the Boone's hull.
This was the first firing of the Fleet Air Arm's new anti-ship weapon against a realistic target at sea; to this point Martlet had only been used against purpose-built targets, according to the navy.
The Wildcat's crew stayed airborne and used the on-board laser-targeting pod to guide in a Typhoon fighter from 41 Squadron RAF to launch Paveway IV precision-guided munitions against the target. This was the first time an RAF Typhoon had dropped live ordnance onto a warship used as a maritime target, and the first time a Royal Navy helicopter had guided the Paveway IV on to its bullseye.
The exercise, named Atlantic Thunder, was the first of its type for the Royal Navy in 18 years and took place alongside US Navy and US Air Force counterparts.
"It was a rare live test of complex weapons against a realistic target far out to sea and tested the power and accuracy of naval and air forces, giving allies real-world experience of hitting targets at sea from long range and proving the capability of several advanced warfighting and targeting techniques," the Royal Navy stated.
On the other hand, the Americans used their own multi-role SM-6 missile launched by destroyer USS Arleigh Burke, before US Air Force F-15E Eagles, assigned to 494th Fighter Squadron, guided several air-to-ground Joint Direct Attack Munitions against ex-USS Boone.
Soon after Atlantic Thunder, the target came to rest on the bottom of the ocean, where it will remain under the ownership of the US Government in perpetuity.
"Extensive preparations took place over many months beforehand to ensure the exercise was conducted in a safe and environmentally compliant manner, including the removal of toxic materials and pollutants from the US ship before she could be used as a target in this way," according to the officials.
Oliver Hazard Perry-class frigate USS Boone served in the US Navy between 1982 and 2012. The vessel is named after Vice Admiral Joel Thompson Boone, a Medal of Honour recipient.