US Navy's aircraft carrier arrives in South Korea for 1st time in four years
The US Navy's only forward-deployed aircraft carrier and the flagship for Carrier Strike Group 5 (CSG 5), USS Ronald Reagan (CVN 76) arrived in Busan, Republic of Korea (ROK) for a scheduled port visit on 23 September.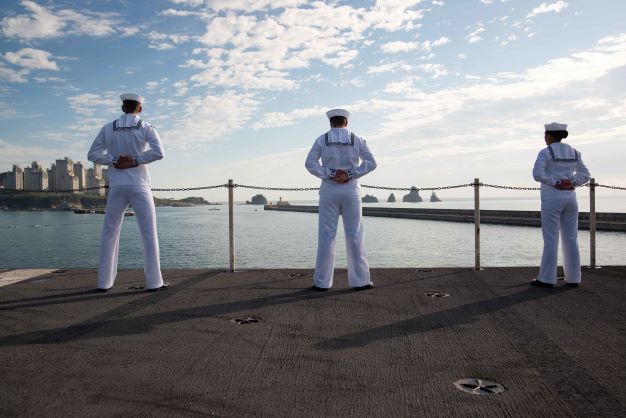 The vessel is deployed with USS Chancellorsville (CG 62) and USS Barry (DDG 52).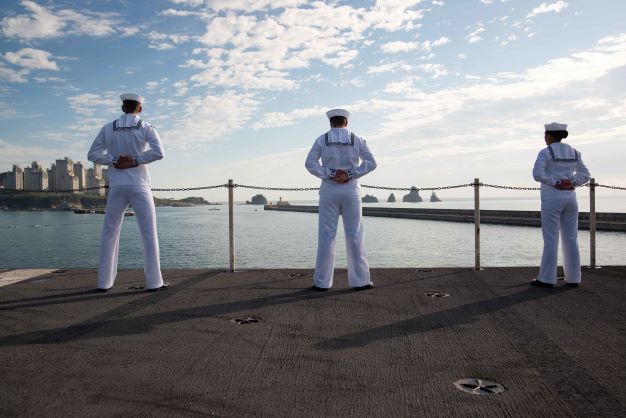 During the port visit, Ronald Reagan is scheduled to host several US and ROK dignitaries aboard the ship and conduct several leader engagements ashore. USS Benfold (DDG 65) pulled into Chinhae as part of the strike group's visit.
"The Ronald Reagan Strike Group's visit is of strategic importance to the U.S. and Republic of Korea relationship and is a clear and unambiguous demonstration of U.S. commitment to the Alliance," said Rear Adm. Buzz Donnelly, commander, CSG 5. 
"As always, we look forward to every opportunity to work with our partners in the Republic of Korea," said Capt. Fred Goldhammer, Ronald Reagan's commanding officer. 
This visit is the ship's first to Busan in nearly five years, and first to the South Korea in nearly four years.
The Ronald Reagan Carrier Strike Group is deployed to the US 7th Fleet area of operations in support of a free and open Indo-Pacific region.
As the US Navy's largest forward-deployed fleet, the 7th Fleet interacts with 25 other maritime nations.
A few months ago, the aircraft carrier visited Singapore for the first time since 2019. The vessel arrived with the Ticonderoga-class guided-missile cruiser USS Antietam (CG 54).
Prior to arrival, USS Ronald Reagan operated in the South China Sea where it conducted maritime security operations, including flight operations with fixed and rotary-wing aircraft, maritime strike training, coordinated tactical training between surface and air units, as well as replenishments and fueling at-sea.