US aircraft carrier trains with Spanish largest warship in Ionian Sea
Spanish Navy's amphibious assault ship-aircraft carrier ESPS Juan Carlos I (LHD 61) and Nimitz-class aircraft carrier USS George H.W. Bush (CVN 77) have conducted two days of combined operations in the Ionian Sea.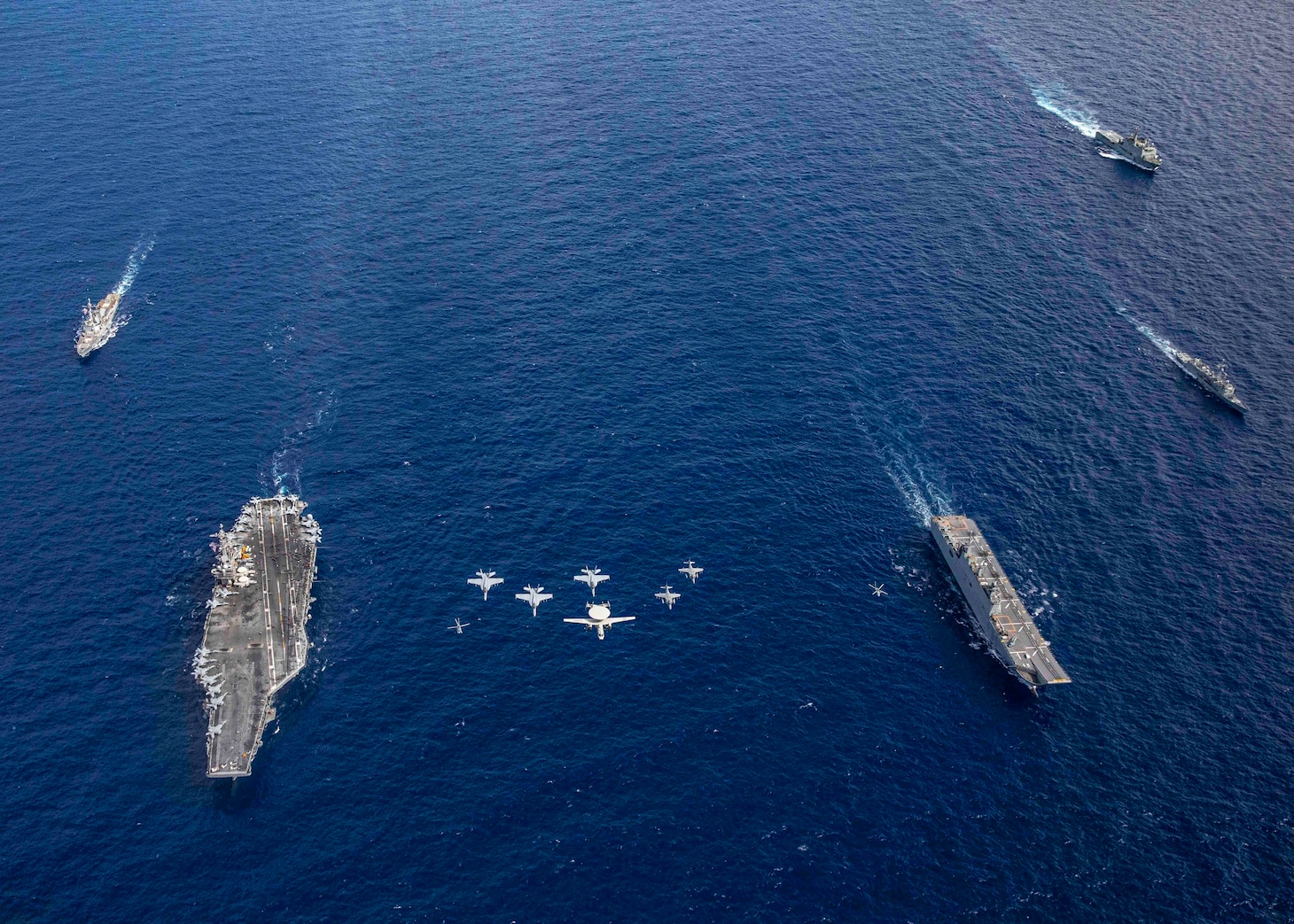 Events across both days exhibited the interoperability between the NATO allies as sailors cross-decked between the ships.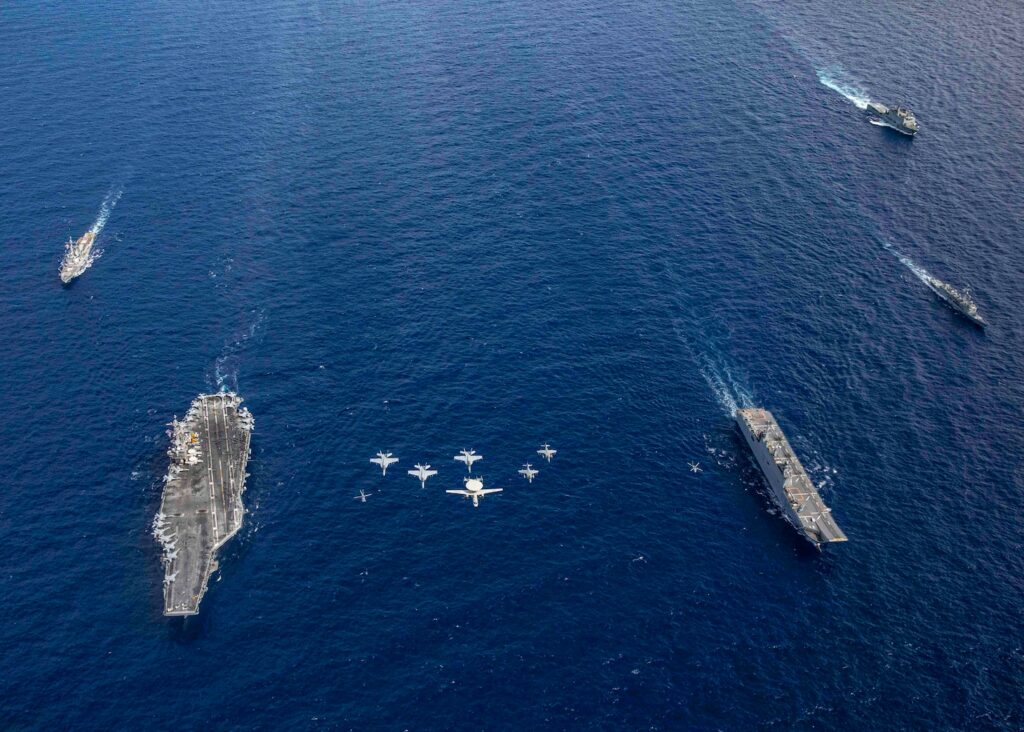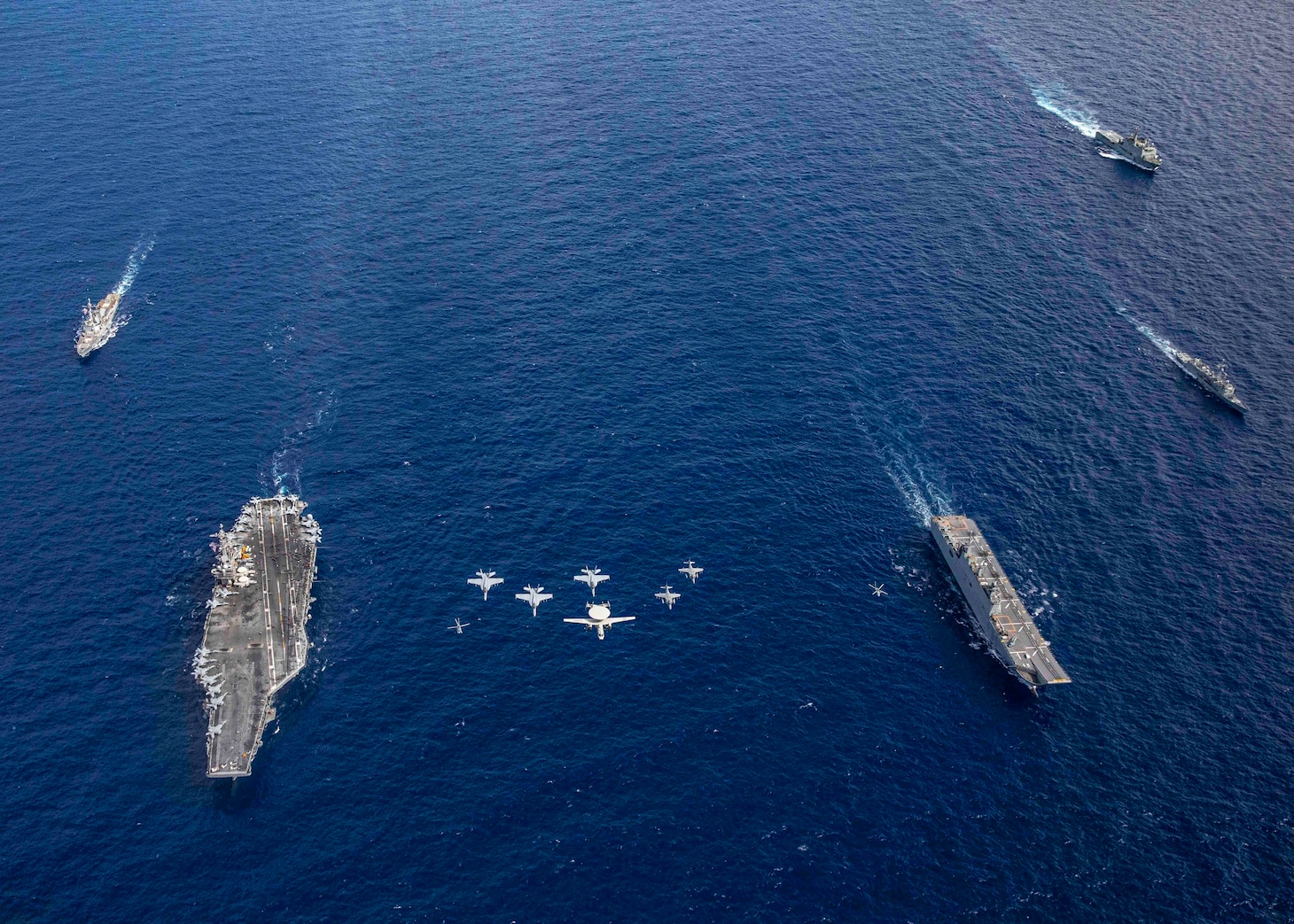 The ships and embarked staffs involved in the events were Carrier Strike Group (CSG) 10, George H.W. Bush Carrier Strike Group (GHWBCSG), George H.W. Bush, Carrier Air Wing 7, Destroyer Squadron (DESRON) 26, the Arleigh Burke-class guided-missile destroyer USS Truxtun (DDG 103), and Spanish Navy ships ESPS Juan Carlos I (LHD 61), ESPS Navarra (F 85), and ESPS Castilla (L 52).
"The Spanish and American navies share many historical and cultural ties, and also share a commitment to the defense of the citizens and territories of the NATO Allies. Our joint presence in the Mediterranean is a sign of that commitment and the seamless integration of our ships and aircraft is a sign of the cohesion of the Alliance…," Rear Adm. Gonzalo Villar Rodriguez, commander of Spanish Expeditionary Strike Group said.
Spanish leadership also observed flight deck operations, spent time discussing strike group operations in Task Force Command and Control, and visited the ship's hangar bay to observe aircraft maintenance and space management.
George H.W. Bush is the flagship of CSG-10, GHWBCSG. CSG-10 is comprised of George H.W. Bush, CVW-7, Destroyer Squadron (DESRON) 26, the Information Warfare Commander, and the Ticonderoga-class guided-missile cruiser USS Leyte Gulf (CG 55).
ESPS Juan Carlos I is the largest naval ship ever built in Spain. Its NATO denomination is landing helicopter dock (LHD) and is named after His Majesty King Juan Carlos I.