US, Japan and South Korea sharpen submarine hunting skills
The US Navy, the Republic of Korea Navy, and Japan Maritime Self-Defense Force (JMSDF) have conducted a tri-lateral anti-submarine warfare exercise in the waters East of the Korean Peninsula.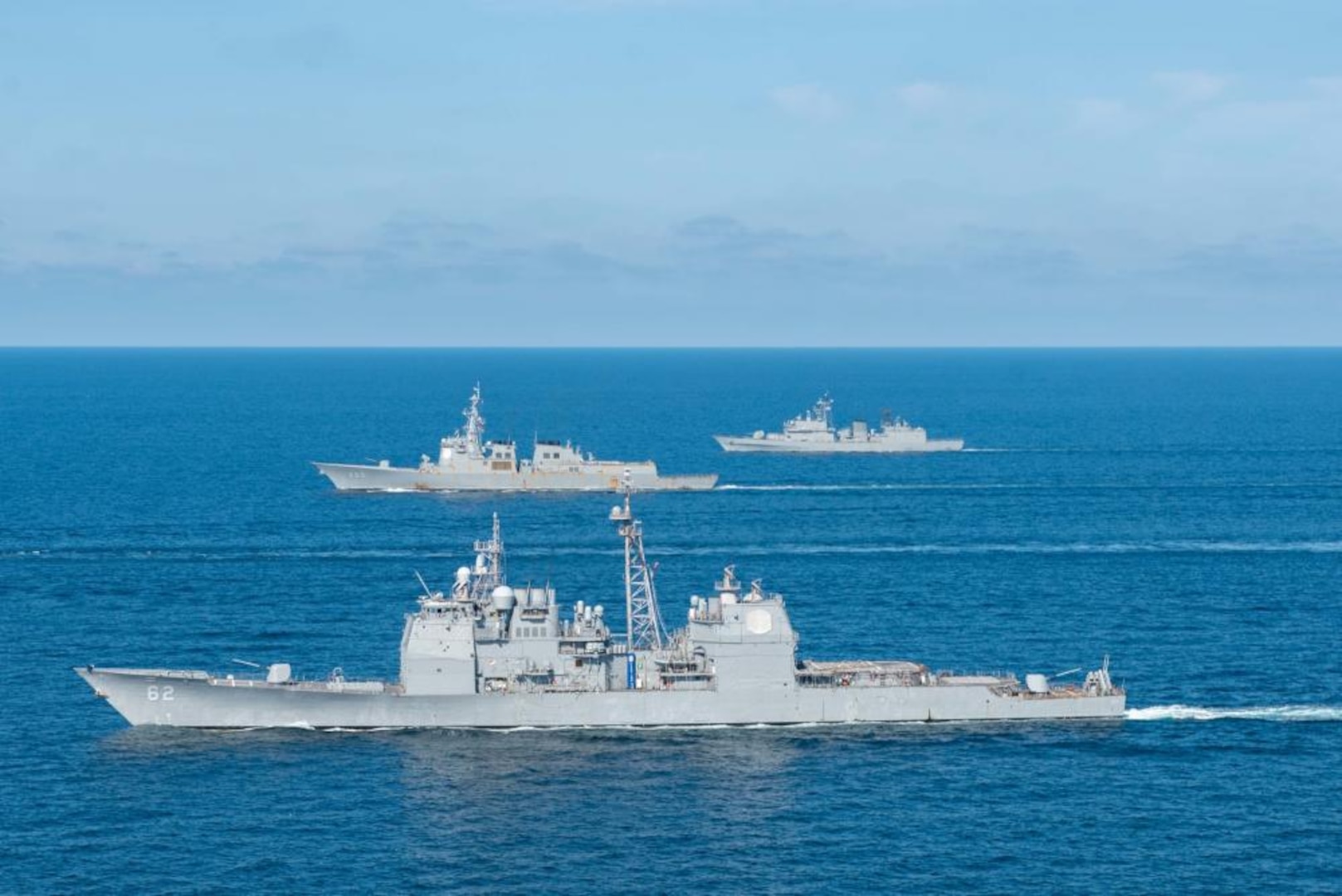 The operations included the flagship of Carrier Strike Group (CSG) 5, USS Ronald Reagan, Ticonderoga-class guided-missile cruiser USS Chancellorsville (DDG 62), Arleigh Burke-class guided-missile destroyer USS Benfold (DDG 65), the JMSDF destroyer JS Asahi (DD 119), and the Republic of Korea Navy destroyer ROKS Munmu The Great (DDH 976).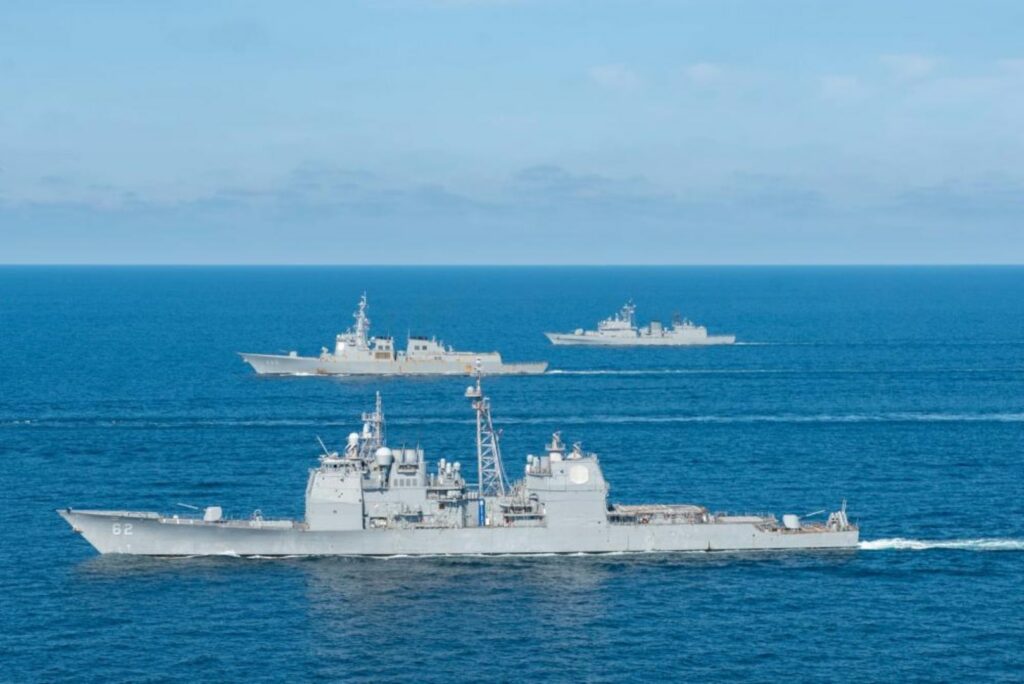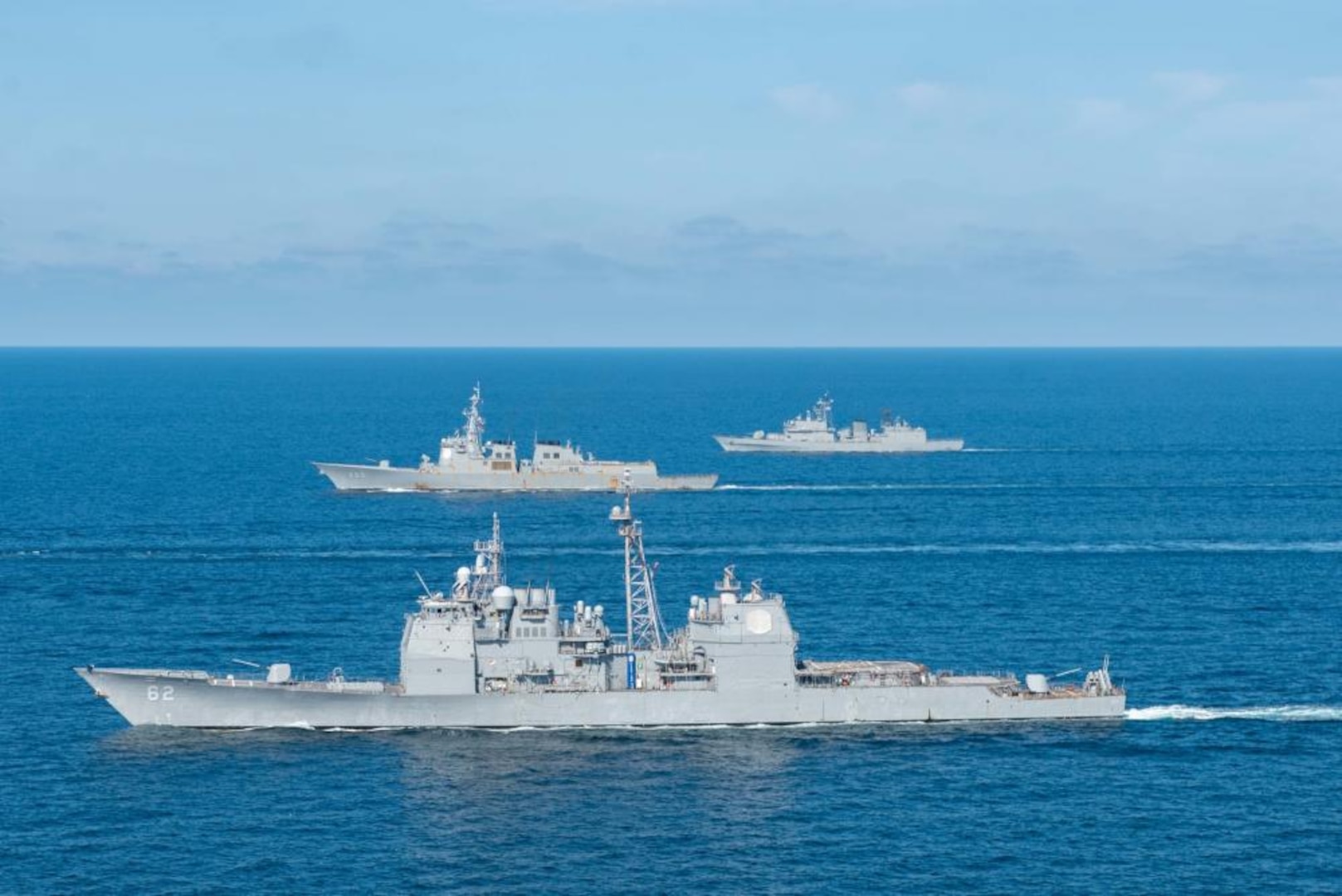 The ships operated with a US submarine to enhance interoperability in anti-submarine warfare.
"Coordination with our allies is critical to strengthening our ability to respond to any challenge in the region. We all share common maritime strategy interests and challenges," said Rear Adm. Michael Donnelly, commander, CSG 5.
According to the officials, the U.S – Japan – Republic of Korea tri-lateral operations provided an opportunity for each country to work together, increase interoperability and focus on common maritime goals.
"Through this exercise, I was able to improve our tactical capabilities and strengthen cooperation with the U.S. Navy and the ROK Navy," said Cmdr. IKEDA Tadashi, commanding officer, JS Asahi.
"The three countries, the United States, Japan, and the ROK, share common strategic interests, and close cooperation on opportunities similar to this exercise is in great demand to address security challenges, including the various problems posed by North Korea."
Liaison officers from each country were able to observe the exercise from each surface vessel participating.
"This ASW exercise allowed us to enhance our combined ASW capabilities against enemy submarine threats" said Capt. Cho Choong Ho, commander, ROK Navy BATRON11.
"We will continue such realistic high intensity exercises so that we can react decisively and overwhelmingly against any form of provocations."
The US Navy maintains a presence in the Indo-Pacific region to help preserve peace and security and further our partnerships with friends and allies.
The Ronald Reagan Carrier Strike Group is deployed to the US 7th Fleet area of operations in support of a free and open Indo-Pacific.
As the US Navy's largest forward-deployed fleet, the 7th Fleet interacts with 35 other maritime nations to build partnerships that foster maritime security, promote stability, and prevent conflict.