US Navy's lead Ford-class aircraft carrier ready to deploy
The lead ship of the US Navy's newest aircraft carriers, USS Gerald R. Ford (CVN 78), is set to begin its maiden deployment on 3 October.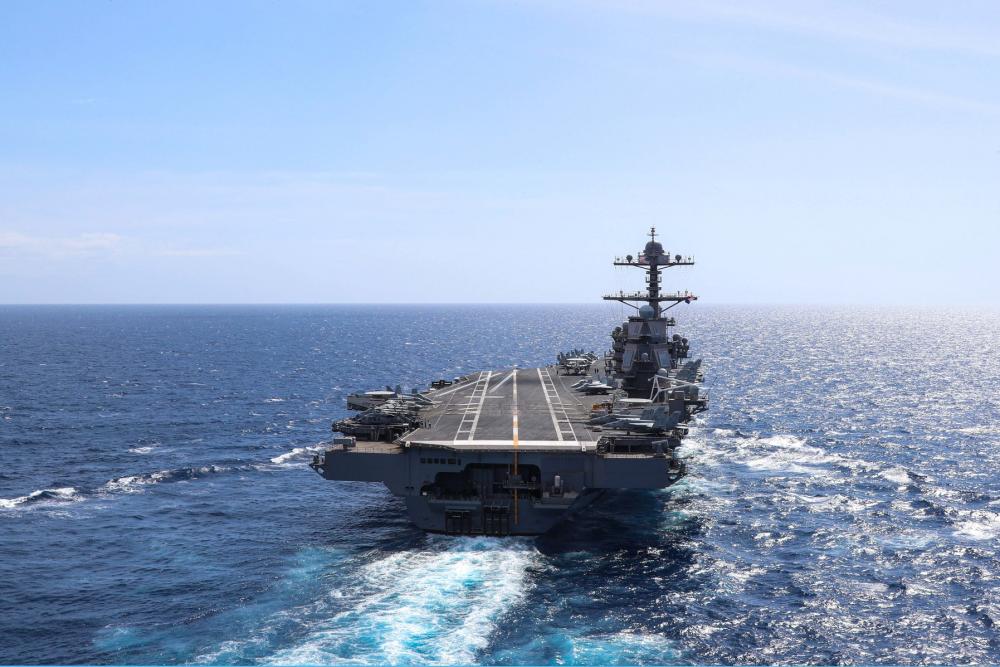 USS Gerald R. Ford is the flagship of the Gerald R. Ford Carrier Strike Group (GRFCSG) and their first operational deployment will include air, maritime, and ground assets from NATO Allies and partner nations. The vessel was declared operational in December last year.
The strike group will set sail from Norfolk, Virginia, and will operate in the Atlantic Ocean.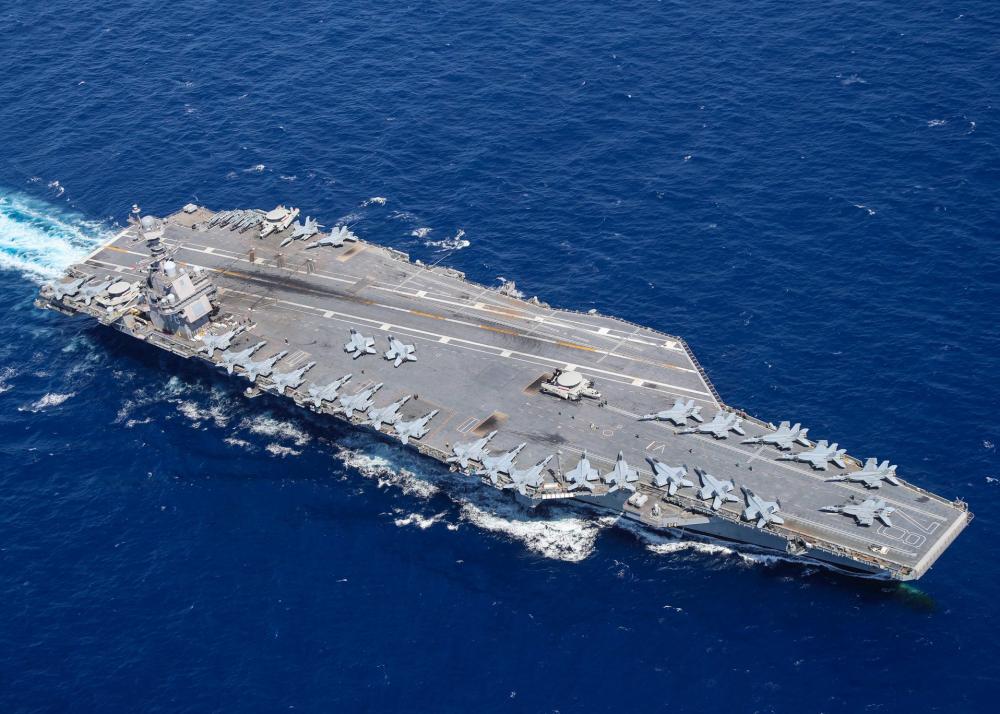 Innovation and interoperability are the key focal points of the GRFCSG's deployment, allowing allied and partner nations to strengthen the collective defense of the Atlantic as well as to mature integration for future operations.
"The Atlantic is an area of strategic interest," said Vice Adm. Dan Dwyer, commander, U.S. 2nd Fleet.
"Our primary goal is to contribute to a peaceful, stable, and conflict-free Atlantic region through the combined naval power of our Allies and partners. The deployment of USS Gerald R. Ford's carrier strike group is the natural progression of our renewed commitment to the Atlantic."
Along with partners, the GRFCSG will focus training on air defense, anti-subsurface warfare, distributed maritime operations, mine countermeasures, and amphibious operations.
The deployment involves approximately 9,000 personnel from nine nations, 20 ships and 60 aircraft.
The nine participating nations are the US, Canada, Denmark, Finland, France, Germany, the Netherlands, Spain, and Sweden.
The carrier strike group recently completed its Surface Warfare Advanced Tactical Training (SWATT).
"SWATT provided Warfare Tactics Instructors to ships for several weeks of high-end combat planning and execution, followed by extensive debriefings that improved our performance over the weeks at sea," said Capt. Stefan Walch, Destroyer Squadron Two (DESRON 2) Commodore.
The US commands and units participating in the GRFCSG deployment include Carrier Strike Group (CSG) 12, Carrier Air Wing (CVW) 8, Destroyer Squadron (DESRON) 2, USS Normandy (CG 60), USS Ramage (DDG 61), USS McFaul (DDG 74), USS Thomas Hudner (DDG 116), USNS Joshua Humpreys (T-AO 188), USNS Robert E. Peary (T-AKE 5), and USCGC Hamilton (WHEC 715).