Keel laid for US Navy's T-ATS 8
The keel for US Navy's future USNS Saginaw Ojibwe Anishinabek (T-ATS 8) was ceremonially laid at Bollinger Houma Shipyards on 3 October.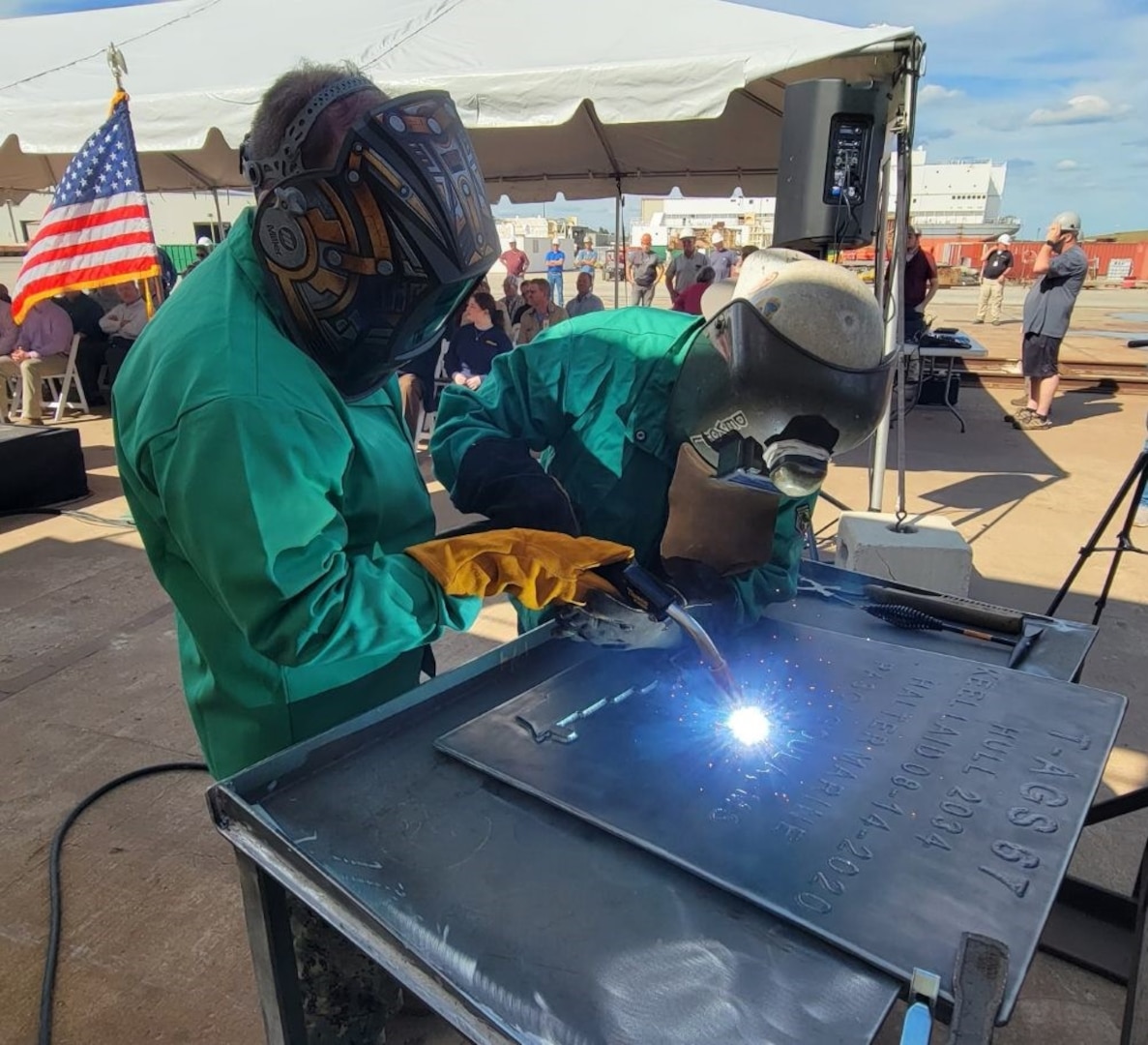 Named for the Saginaw Chippewa Tribe, the ship honors the original people of modern-day Michigan and their proud tradition of service to their country. Ojibwe is also referred to as Chippewa and Anishinabek means "original people."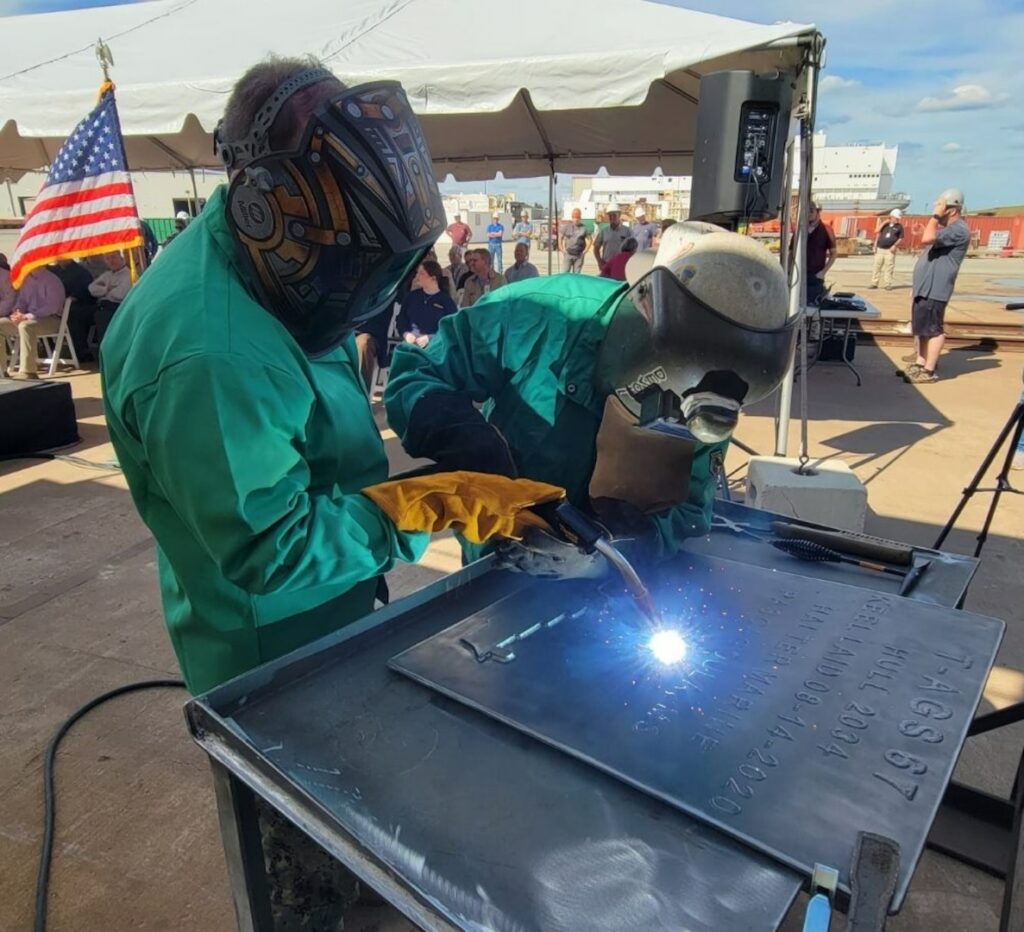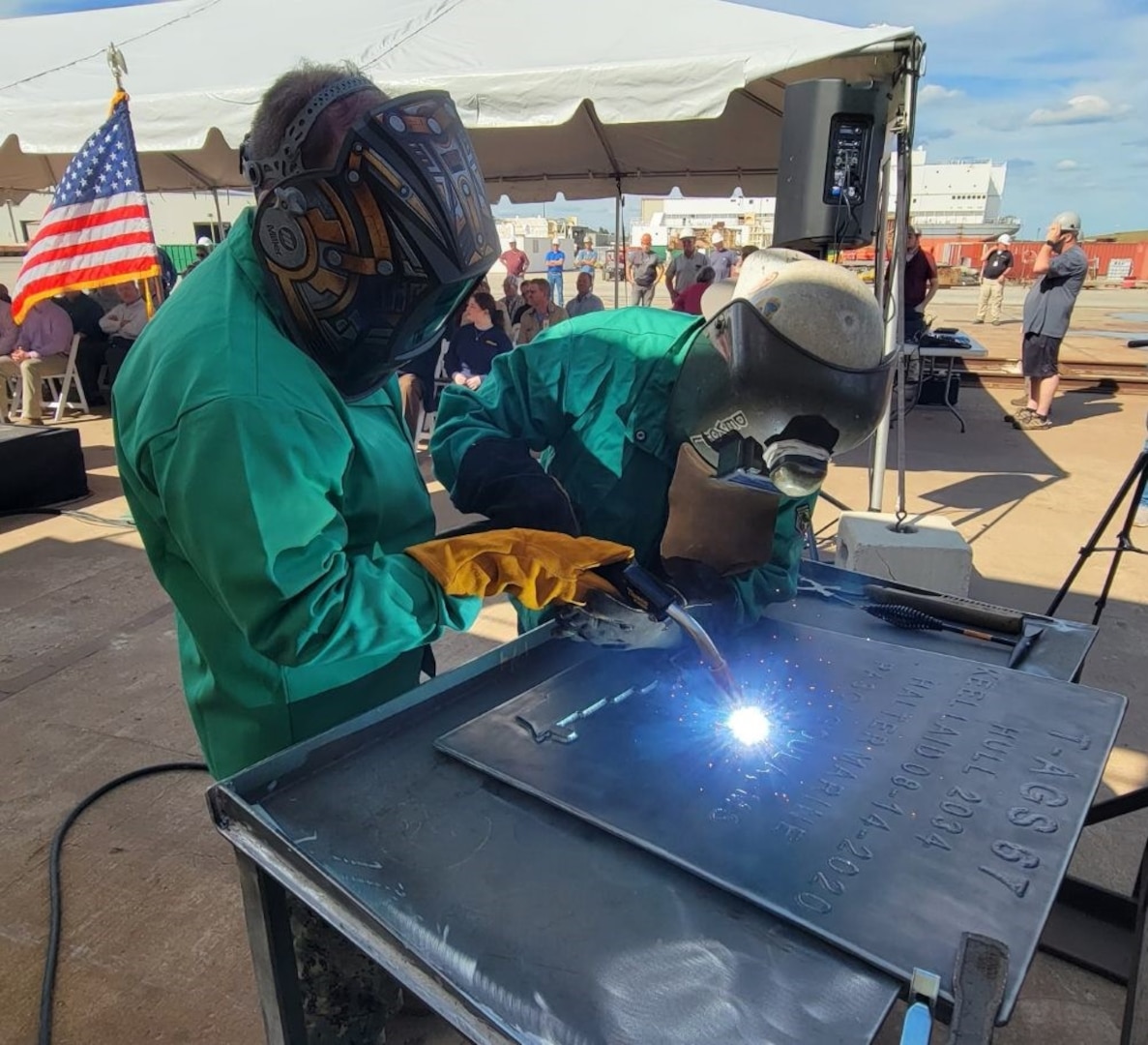 "This is an awesome Navy day as we gather to celebrate this multi-mission platform and the range of capabilities it will bring to the fleet, including towing, salvage, rescue, oil spill response and humanitarian assistance," said Rear Adm. Tom Anderson, Program Executive Officer, Ships. 
The Navajo class ships provide ocean-going tug, salvage, and rescue capabilities to support fleet operations. The units replace and fulfill the capabilities that were previously provided by the fleet ocean tug (T-ATF 166) and rescue and salvage ships (T-ARS 50) class ships.
In addition to T-ATS 8, Bollinger is constructing USNS Navajo (T-ATS 6) and USNS Cherokee Nation (T-ATS 7) and is under contract for USNS Lenni Lenape (T-ATS 9) and USNS Muscogee Creek Nation (T-ATS 10).
As one of the Defense Department's largest acquisition organizations, PEO Ships is responsible for executing the development and procurement of all destroyers, amphibious ships, special mission and support ships, boats and craft.
In 2019, the US Navy marked the official start of construction of the first unit in a new class of towing, salvage, and rescue vessels, USNS Navajo (T-ATS 6). The keel for the vessel was laid at the Houma Terrebonne Civic Center in Houma, Louisiana.
Navajo-class ships will be capable of towing US Navy ships and will have 6,000 square feet of deck space for embarked systems. The platform will be 263 feet long, have a beam of 59 feet, and can carry a load of 1,796 tons.