Modernisation work progresses on Indonesian frigate KRI Usman Harun
Dutch maritime technology provider Nevesbu, in close cooperation with prime contractor PT LEN Industri, has conducted the platform systems integration engineering on the Indonesian Navy's multi-role light frigate KRI Usman Harun.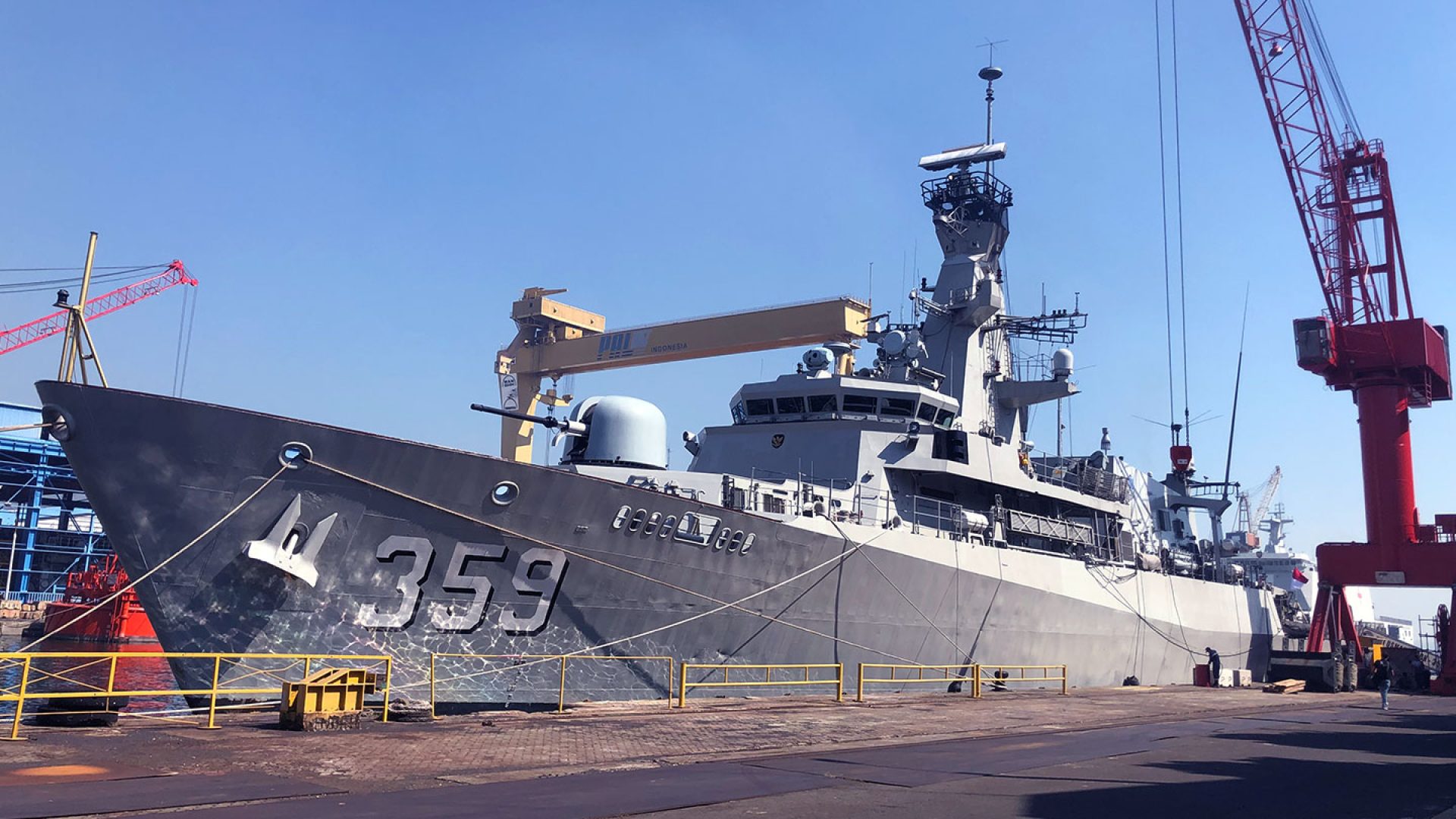 The company informed that, to enable the conversion, demolition works to remove existing mission systems and constructions from the vessel are currently underway.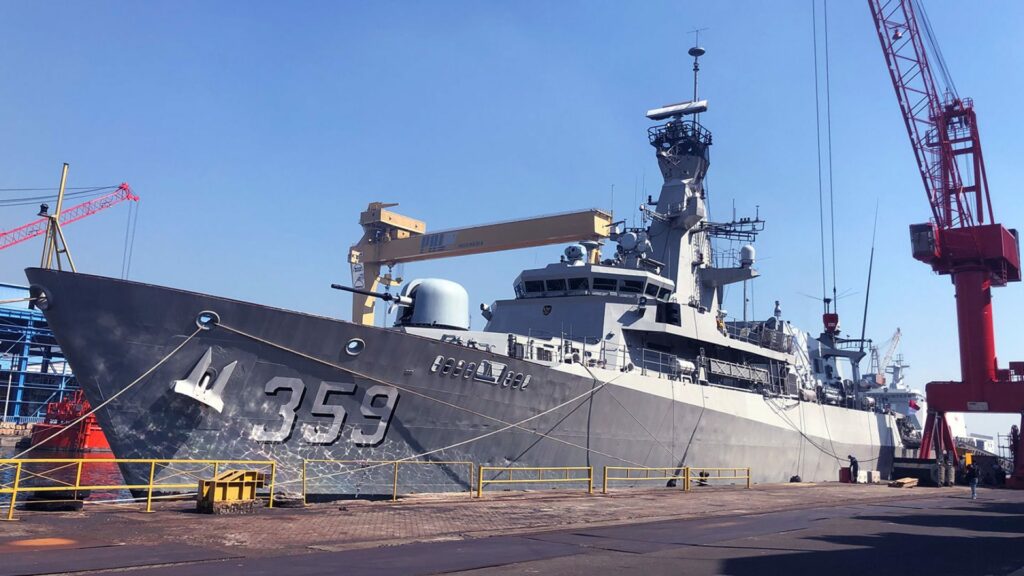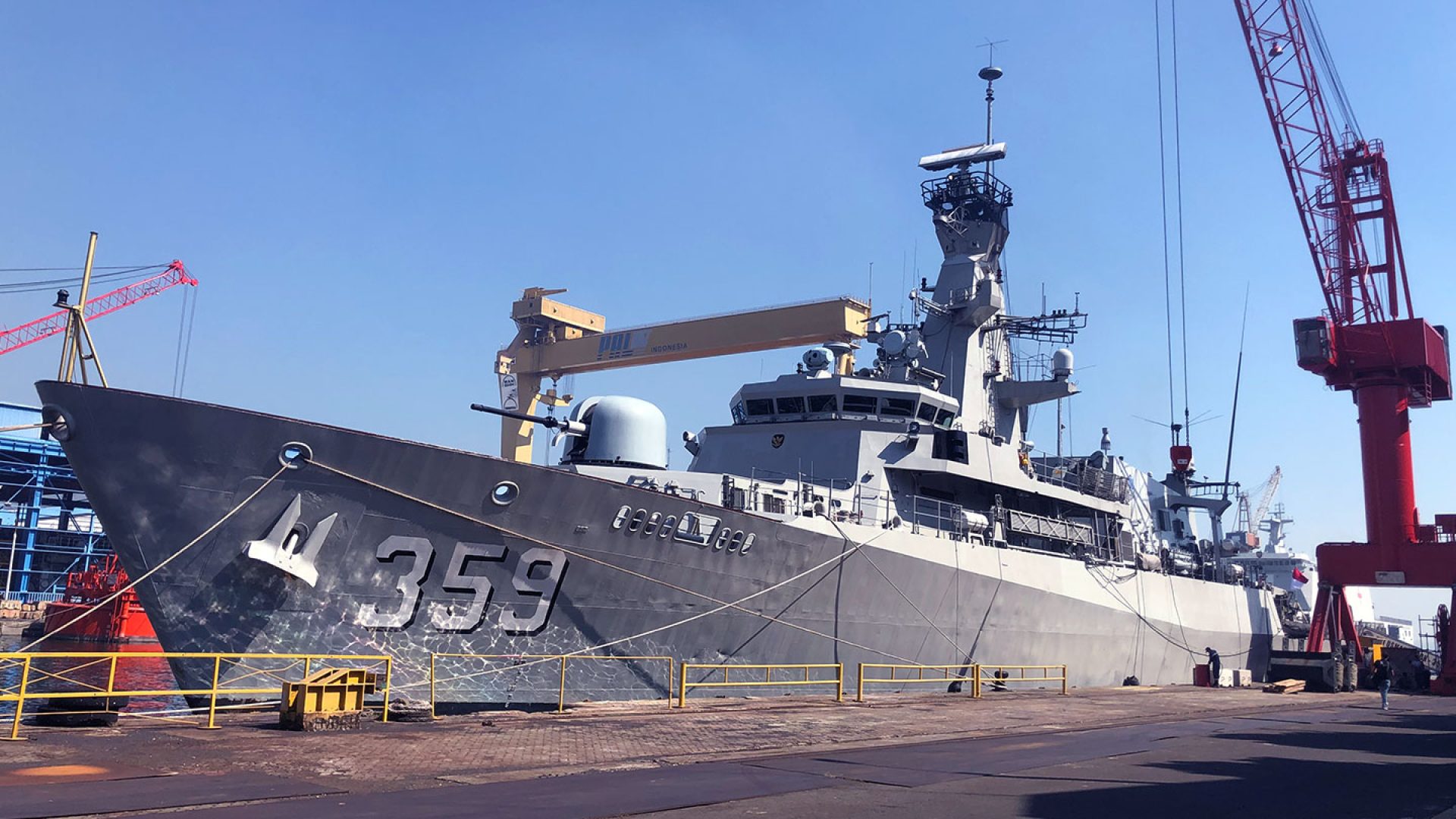 The firm will also provide yard support during the conversion.
As the platform systems integrator, Nevesbu is responsible for all necessary engineering to integrate the the mission systems into the frigate while ensuring the system and all subsystems on board function as intended.
This includes defining the demolition works and designing modifications to the vessel's structure, platform utility systems, foundations, cable routings and room arrangements in accordance with the specified requirements.
Prior to the design work, Nevesbu maps out the current situation by performing inspections on board the vessel. The firm detais the existing situation on board KRI Usman Harun using 3D laser scanning.
Collecting data through 3D laser scanning gives precision insight into how the vessel is arranged and the exact location of all systems, cables and pipes. This information is key to fitting all the new equipment into the existing environment properly, according to Nevesbu.
"Foundations often need adapting and new mission systems also require changes in auxiliary systems, cables, pipes, etc. Cabling must not be susceptible to interference and should be spaced adequately to avoid interference. Simultaneously, the operational layout must be as efficient as possible and the energy balance and stability of the vessel must be monitored," Nevesbu noted.
The company also noted that naval vessels must satisfy  strict requirements regarding rigidity during the firing of ammunition, shock resistance in the event of explosions and the overall strength of the structures.
Because of that, when developing the design, the firm continuously pursue an ideal balance between strict requirements and optimal efficiency for the crew in terms of operability and maintainability.