France partners Belgian-Dutch minehunter program
France, Belgium, and the Netherlands have signed an agreement to promote synergies and mutual benefits in national mine warfare capabilities at this year's Euronaval.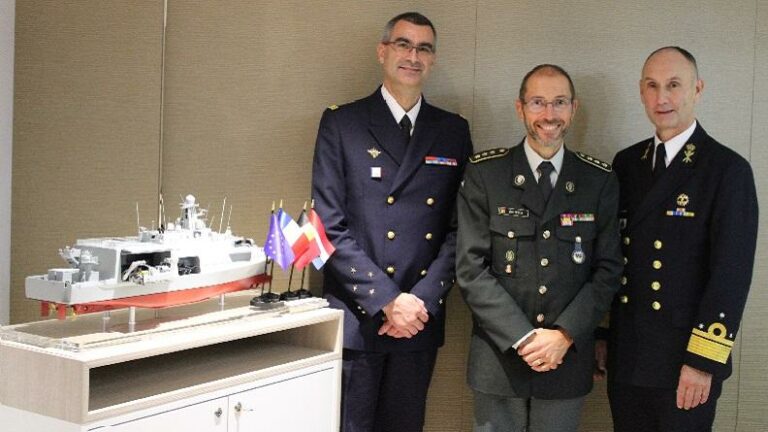 As informed, the aim of the collaboration is to increase the effectiveness of their respective programs and to enhance the interoperability of national mine warfare systems.
This agreement was formalized on 18 October during a meeting between representatives of the Directorate General of Armaments (DGA), the Directorate General of Material Resources (DGMR) and the Dutch Defence Materials Organization (DMO).
In particular, France confirmed its decision to launch the design of French mine warfare vessels on the basis of that of the vessels of the Belgian-Dutch minehunter (rMCM) program.
The French ships are expected to be ordered in 2023, with a delivery date still under discussion. On the other hand, Belgian and Dutch naval ships are slated for delivery from 2024.
French defense contractor Naval Group held a keel-laying ceremony for the first of the twelve mine countermeasure vessels of the Belgian-Dutch minehunter (rMCM) program in December last year.
These specialized mine warfare vessels are the first to have the capability to embark and launch or fly a combination of surface drones, underwater drones and aerial drones. The 82.6-meter long units will use a fully robotic system for the detection, classification and neutralization of mines.
With a displacement of 2,800 tonnes and a maximum speed of 15.3 knots, they can withstand underwater explosions and have very low acoustic, electrical and magnetic signatures, in line with the missions to be carried out.