Fincantieri hands over second PPA OPV to Italian Navy
Italian shipbuilding company Fincantieri has delivered the second multipurpose offshore patrol ship (Pattugliatore Polivalente d'Altura-PPA) to the Italian Navy.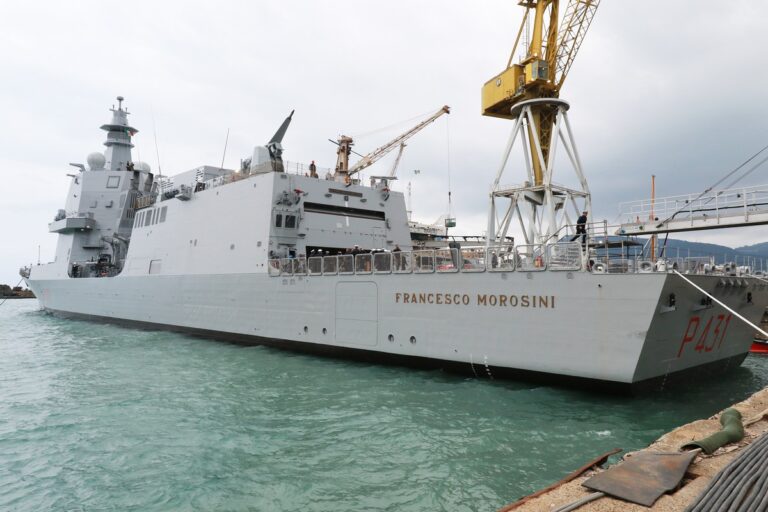 As informed, the vessel Francesco Morosini is the second out of seven new OPVs the Italian company is building for the Italian Navy. The vessel is constructed at the Integrated Shipyard of Riva Trigoso and Muggiano.
The PPAs are part of the renewal plan of the operational lines of the Italian Navy vessels, approved by the Government and Parliament and started in May 2015 ("Naval Act") under the aegis of OCCAR (Organisation Conjointe de Cooperation sur l'Armement, the international organization for cooperation on arms).
Deliveries are expected to be completed by 2026.
The first vessel of the class was delivered in March this year.
The vessel's specifications include:
143 meters long overall;
Speed up to 32 knots according to vessel configuration and operational conditions;
approx. 135 crew members and accommodation capacity up to 181 beds;
Combined diesel and gas turbine propulsion system, ie with electric motors for low speeds;
Capacity to supply drinking water to land.