German frigate Sachsen tests laser weapon against drones
On 30 August this year, the German Navy's frigate Sachsen fired a shipboard laser weapon against drones at short and very short range in the Baltic Sea near Putlos Major Training Area.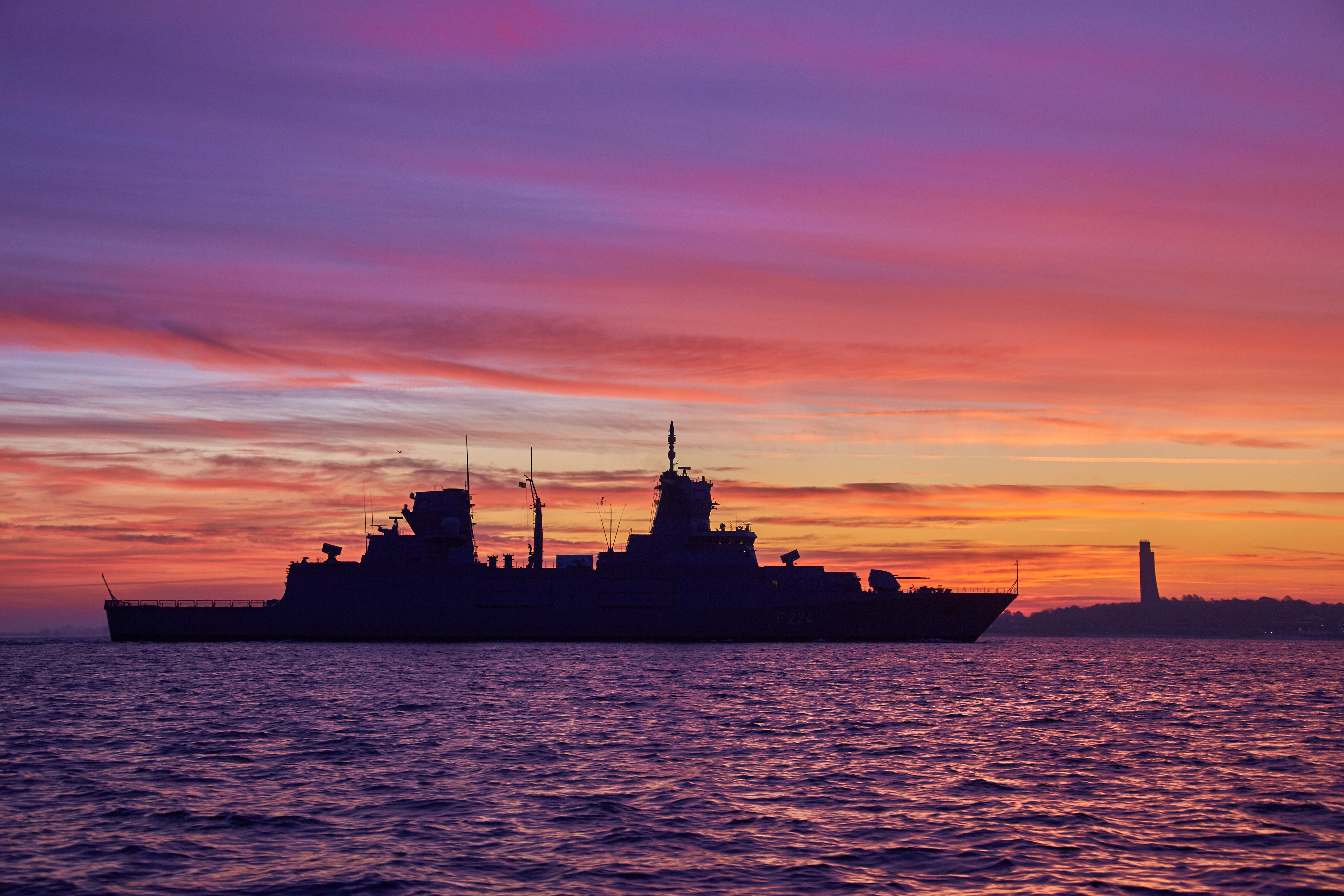 The laser weapon demonstrator was developed by the high-energy laser naval demonstrator working committee ARGE, consisting of MBDA Deutschland and Rheinmetall Waffe Munition.
The joint integration and test phase of the naval demonstrator started in November 2021, when the ARGE integration team concluded the factory acceptance test at Rheinmetall's Unterlüß proving ground.
The demonstrator was then installed onboard the frigate Sachsen in Kiel. In July 2022 the first test campaign took place in Eckernförde Bay near the Bundeswehr's Technical Centre for Ships and Naval Weapons, Marine Technology and Research, WTD 71, in Surendorf.
During the trials, the capabilities of various sensors, including the electro-optical sensor suite from the ARGE and the radar, were verified. In addition, the interplay between all the components and procedures in the entire operational sequence from target acquisition to engagement was put to the test.
According to the partners, the trials included multiple highly realistic engagement scenarios. The test planning and the provision of various types of targets on land, at sea or from the air were carried out and organised by the Federal Office of Bundeswehr Equipment, Information Technology and In-Service Support (BAAINBw). The test management was carried out by WTD 71.
The team succeeded in proving the demonstrator's capabilities in full, the companies noted.
"The principal components of the demonstrator are truly high tech. This is the result of long years of research at both the participating companies. Many of the demonstrator's system components were developed specially for the project and combined in this form for the first time. Moreover, given the extremely short integration phase for a system of this complexity, we're very proud of the results achieved thus far and of how well the trials went," Thomas Baumgärtel, project manager for the naval demonstrator at Rheinmetall Waffe und Munition, commented.
Future high-energy laser weapon systems for the German Navy will be especially useful in defending against drones and drone swarms as well as engaging attacking speed boats at close and very close range. But the system can also be designed for greater output, enabling it to destroy guided missiles and mortar rounds.
Testing of the high-energy laser weapon will continue until mid-2023. In subsequent test campaigns, new scenarios will challenge the demonstrator's capabilities.
Not least, the results will determine what still needs to be done on the path to a fully functional, operational laser weapon.