Atlas Elektronik's ASW tech picked for German F126 frigates
Tech firm Atlas Elektronik has been selected by Thales Netherlands to equip the German Navy's F126 frigates with anti-submarine warfare (ASW) mission modules.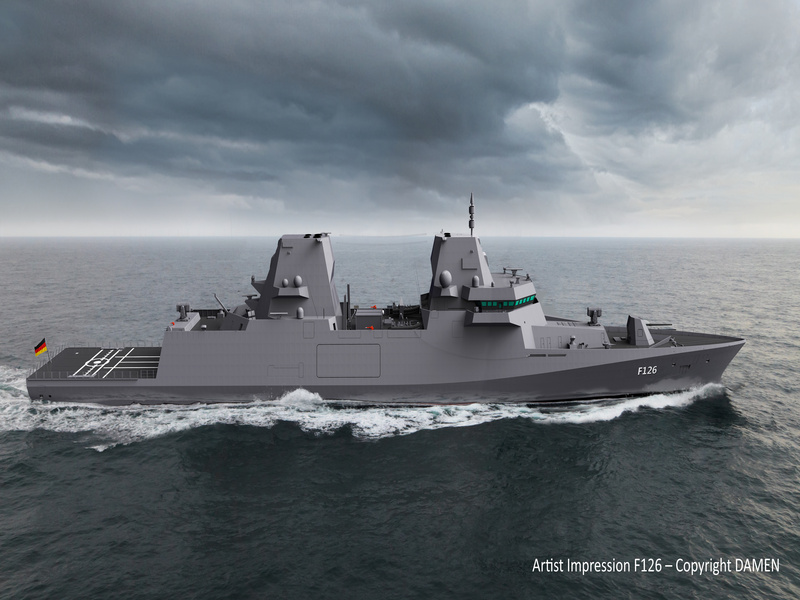 The scope of the supply contract includes the delivery of two shipboard ASW mission modules as well as the provision of a corresponding shore facility for the initial and support training of the German Navy.
The mission modules will enable F126-class frigates to conduct long-range ASW operations and to build up an extensive subsurface picture.
The modular system approach chosen for the F126 class allows for mission-specific equipment of the frigates and at the same time non-ship-specific deployment of the ASW modules.
"With the F126 MM ASW, we are launching a new, very powerful ASW system to meet both the current and the future challenges of our customers," Michael Ozegowski, CEO of Atlas Elektronik stated.
The company stated that the contract already formally entered into force on 1 September 2022. The frigate F126 (originally known as the MKS 180 multi-role combat ship) is being built in cooperation between the Dutch Damen Shipyards Group, the Thales Group and Blohm+Voss with the involvement of German Naval Yards.
Recently, German engine supplier MAN Energy Solutions received a contract to provide diesel engines for the German Navy's new F126 frigates.
In June 2020, the Federal Office of Bundeswehr Equipment, Information Technology and In-Service Support (BAAINBw) ultimately awarded the construction contract for the four ships to the Dutch shipbuilder Damen as the general contractor.
Damen Naval will deliver the frigates to the German Navy as the general contractor, together with sub-contractors, Blohm+Voss and Thales. The first ship will be handed over in Hamburg in 2028 and the contract includes an option for two further frigates.