German Navy tests new weapon system on F125 frigates
The German Navy has completed the operational suitability test of the Vulcano 127mm guided ammunition, fired from frigate F125 with Leonardo's 127/64 Lightweight naval gun.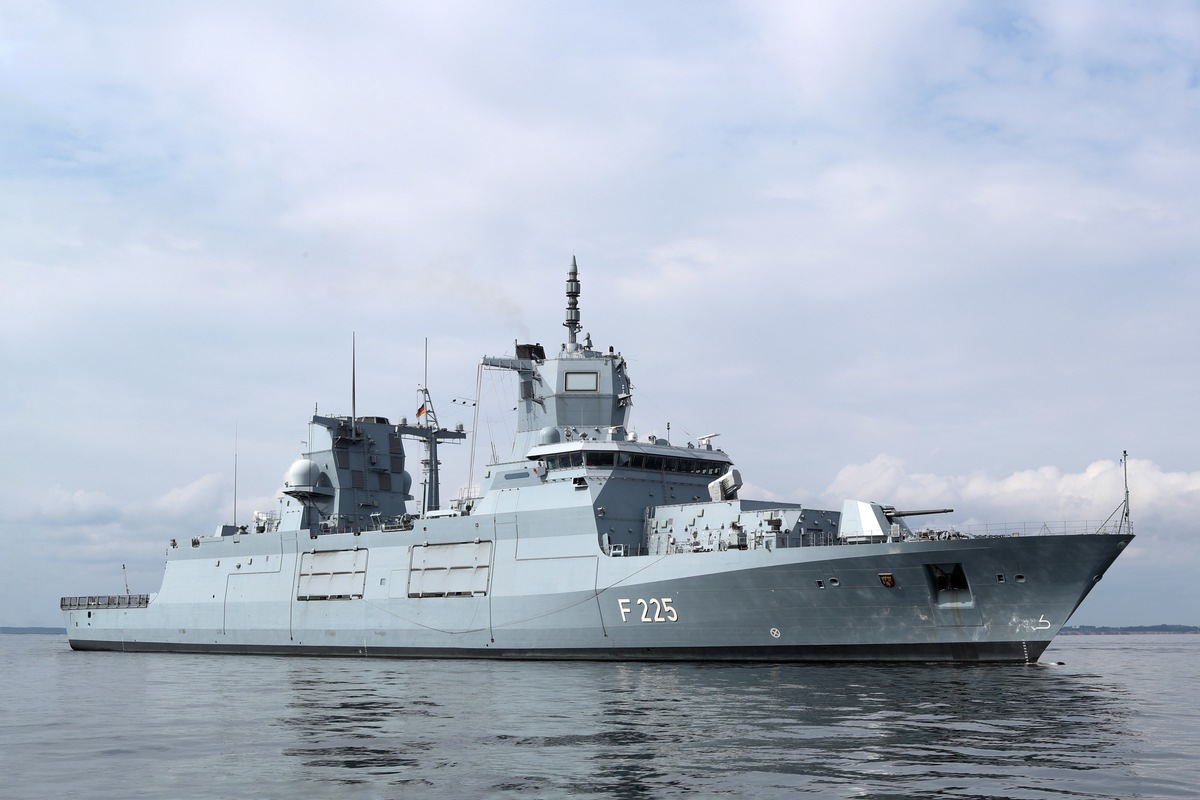 According to Italian and German governments' requirements, the companies Diehl Defence and Leonardo developed and qualified the precision-guided ammunition family Vulcano 127 and 155 mm. Compatibility with all 127 mm and 155 mm weapon systems is ensured.
The Vulcano ammunition is designed to achieve extended ranges of 70 km for Vulcano 155 and 80 km for Vulcano 127 in conjunction with unique accuracy against stationary and moving targets.
The test comprises the whole ammunition flow in the weapon, including programming and firing with proof of range and precision under operating conditions. 
Besides the basic configuration with a Height of Burst (HoB) sensor, other configurations were qualified, with terminal homing sensors SAL (Semi-Active Laser) and FarIR (Far Infrared), which are deployed against stationary and moving single targets with highest accuracy.
To remind, the German Navy commissioned frigate Rheinland-Pfalz, the last of four frigates of F125 (Baden-Württemberg) class in Wilhelmshaven in July this year.
Built by thyssenKrupp Marine Systems (TKMS), the brand new frigates are replacing the Bremen-class frigates, commissioned between 1982 and 1990, which served as the backbone of the German Navy.
With a displacement of about 7,200 tons, the F125 units have a length of 149 meters, a beam of 18 meters and can reach a speed of 26 knots.
Besides the traditional tasks of national and alliance defence, they are designed for conflict prevention and crisis management as well as for intervention and stabilization operations in an international context.