General Dynamics NASSCO lays keel for USNS Robert F. Kennedy
US shipbuilder General Dynamics NASSCO laid the keel for the future USNS Robert F. Kennedy (T-AO 208), the fourth ship in the John Lewis-class fleet replenishment oiler program for the US Navy.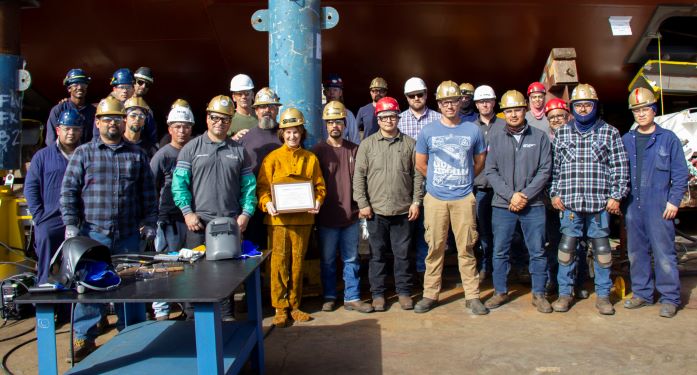 Former Secretary of the Navy Ray Mabus declared the John Lewis-class of oilers be named after leaders who fought for civil and human rights.
The fourth ship honors Robert F. Kennedy, who served as the U.S. Attorney General from 1961 to 1964 and as a U.S. Senator from New York from 1965-1968. 
The keel-laying ceremony for the ship was held at company's yard on 5 December.
Fifteen fleet replenishment oilers are operated by Military Sealift Command (MSC) and provide underway replenishment of fuel to U.S. Navy ships at sea and jet fuel for aircraft assigned to aircraft carriers. Three of the newest MSC underway replenishment oilers have double hulls.
In June 2016, the US Navy awarded a $3.2 billion contract to General Dynamics NASSCO in San Diego for the design and construction of the first six ships of the Future Fleet Replenishment Ship, the John Lewis class (T-AO 205), formerly T-AO(X), with construction commencing in September 2018. The US Navy plans to procure 20 ships of the new class in three different contract awards.
To remind, NASSCO scored $1.4 billion in US Navy contract modifications for the construction of a sixth expeditionary sea base ship (ESB 8) and two additional John Lewis-class fleet oilers (T-AO 211 and 212) in August this year.