Keel laid for US Navy's newest Virginia-class sub USS Arizona
US shipbuilder General Dynamics Electric Boat (GDEB) has held a keel-laying ceremony for the US Navy's newest Virginia-class submarine USS Arizona (SSN 803).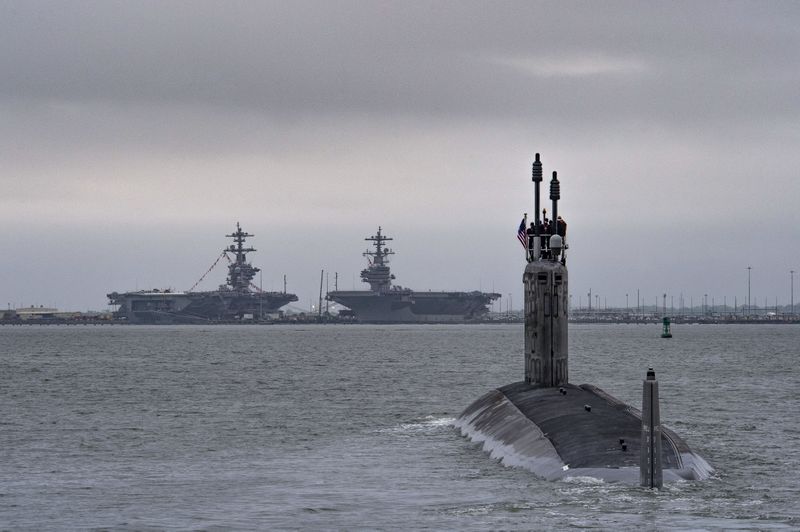 As informed, the keel-laying ceremony took place at Quonset Point Facility on 7 December.
USS Arizona will be the 30th Virginia-class submarine. Boats in this class can hit shore-based targets with highly accurate Tomahawk cruise missiles and are capable of long-term, stealth surveillance of sea forces, littoral waters or ground targets, according to the navy.
Their design also provides for Special Forces delivery and support, mine delivery and minefield mapping, and anti-submarine and anti-ship warfare.
Furthermore, USS Arizona's Virginia Payload Module will comprise four large-diameter, vertical payload tubes in a new hull section inserted into the existing Virginia-class submarine design.
The tubes will enable the submarine to deliver a variety of capabilities, including weapons, unmanned undersea vehicles, and other undersea payloads.
The submarine will be the first U.S. naval vessel to bear the name Arizona since battleship USS Arizona (BB 39) was sunk during the attack on Pearl Harbor on 7 December, 1941. After being struck with several bombs, Arizona burned for two days and more than 1100 of its crew were lost.