Team Resolute pens deal to build 3 support ships for Royal Navy
British-led Team Resolute, comprising BMT, Harland & Wolff and Navantia UK, has signed a contract with the UK Ministry of Defence (MoD) to build three support ships for the Royal Navy.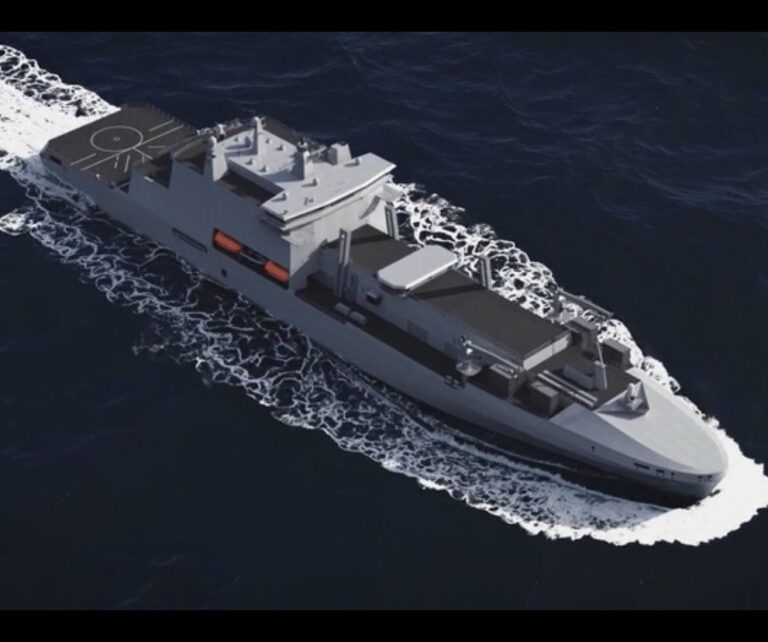 The contract, valued at £1.6 billion, is part of the UK's Fleet Solid Support (FSS) program. The consortium will deliver three support ships to the Royal Fleet Auxiliary (RFA).
The UK Defense Minister, Ben Wallace, visited the Harland & Wolff shipyard in the northern Irish city of Belfast on Wednesday, where the ships will be integrated, accompanied by the Minister for Northern Ireland, Chris Heaton-Harris, and the heads of the participating companies: Ricardo Domínguez (Navantia), Sarah Kenny (BMT) and John Wood (Harland & Wolff).
The construction of the blocks that will make up the ships will be carried out at the Harland & Wolff shipyards in Belfast (Northern Ireland) and Appledore (south-west United Kingdom), as well as at the Navantia shipyard in Puerto Real (Cádiz).
"This news will be a significant boost to the UK shipbuilding industry. By selecting Team Resolute, the Ministry of Defence has chosen a proposal which includes £77 million of investment into the UK shipyards, creating around 2,000 UK jobs, and showcasing cutting-edge British design," Wallace commented.
The ships will be the second longest UK military vessels behind the two Queen Elizabeth-class aircraft carriers. They will have commonality with the RFA's Tide class fleet tankers, also built to a British BMT design.
Designed to support Net Carbon Zero by the end of their 30-year service lives, the RFA vessels will be equipped with energy efficient technologies to reduce power demand and will have the capability to reduce their carbon intensity by adopting low-carbon, non-fossil fuels and future energy sources.
Production of the blocks will start in 2025 and the three vessels will be operational in 2032.
To remind, Team Resolute was named as preferred bidder for the program in November last year.