VIDEO: Russia's frigate conducts Tsirkon missile exercise in Atlantic
Russian Navy's frigate Admiral Gorshkov, operating in areas of the western part of the Atlantic Ocean, conducted computer simulation exercises with hypersonic missile weapons.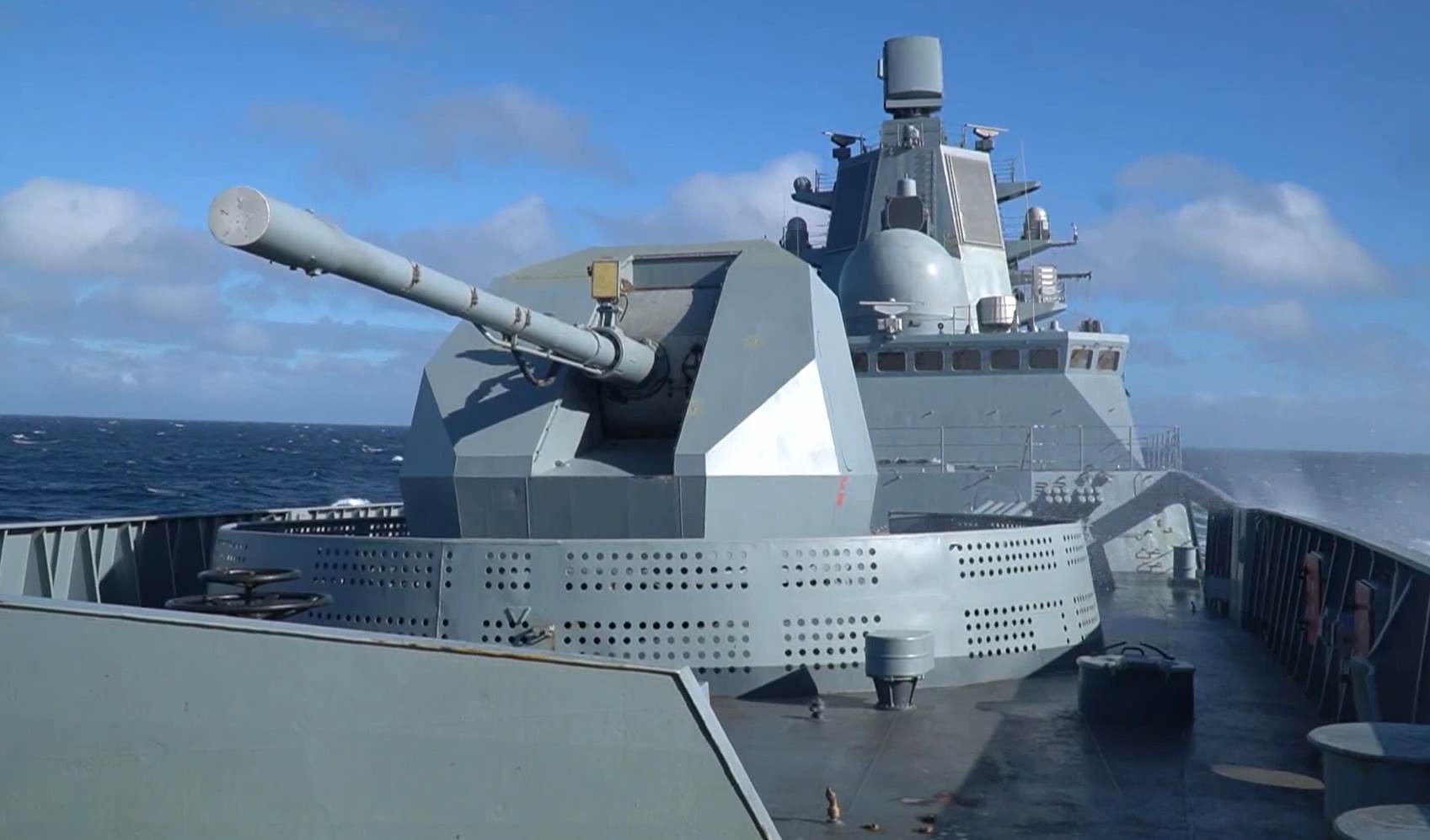 In accordance with the training situation, the frigate practised arranging of Tsirkon hypersonic missile strike against a maritime target at a distance over 900 kilometres away.
A series of joint exercises with the South African Navy and the Chinese People's Liberation Army Navy are planned for February 2023 off the coast of the Republic of South Africa.
Admiral Gorshkov is a modern multi-purpose ship, equipped with guided missiles, and designed for operating in distant maritime and oceanic areas.
Fitted with Tsirkon, the ship is capable of launching pinpoint and powerful strikes at any offshore and onshore targets. The feature of Tsirkon missiles is their ability to overcoming any kinds of modern and promising air or missile defence systems.
"…A shipborne combat training exercise was held to practice delivering a missile strike against an enemy surface target. The Tsirkon hypersonic weapon was employed to a distance of over 900 km. In our scenario, the electronic launch and the work by the shipborne combat team confirmed the missile system's designed characteristics demonstrated during preliminary and state trials," frigate's commander Captain 1st Rank Igor Krokhmal said.
The Russian Navy released a video of the frigate conducting the exercise, which you can watch here.