Japan's 4th Mogami-class frigate enters service
Japan Maritime Self-Defense Force (JMSDF) has held a commissioning ceremony for the navy's fourth Mogami-class frigate.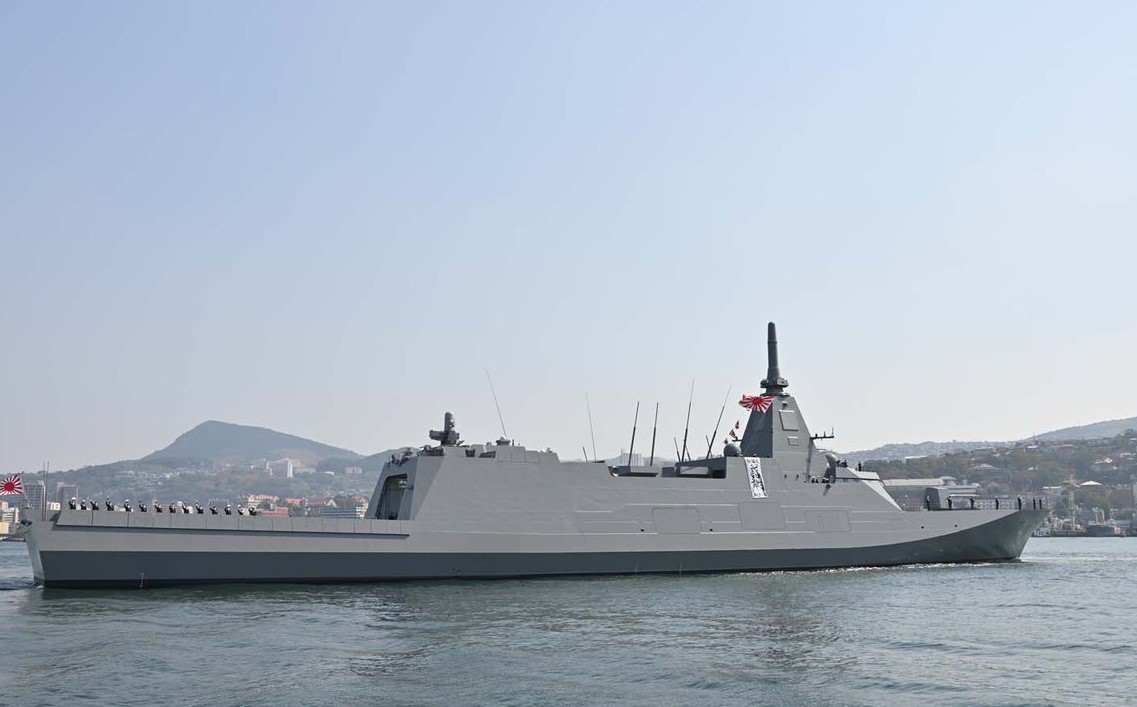 As informed, the ceremony for the vessel JS Mikuma was held at Nagasaki Shipyard, Mitsubishi Heavy Industries, on 7 March. The ship's name comes from the MIKUMA River, which flows through Oita Prefecture, famous for its hot springs.
The next-gen frigates feature a length of 130 meters and a width of 16 meters. Powered by a combined diesel and gas propulsion system with two MAN 12V28/33D STC diesel engines and one Rolls-Royce MT30 gas turbine, the Mogami-class vessels are expected to be capable of attaining a top speed of at least 30 knots.
The multirole frigates will be more compact for operations near the shores of Japan. They will be deployed on international peace and humanitarian missions in addition to performing anti-piracy activities. The vessels will also have mine countermeasure capabilities.