US Navy commissions littoral combat ship USS Santa Barbara
The US Navy has commissioned the future USS Santa Barbara (LCS 32) as the newest Independence-variant littoral combat ship (LCS).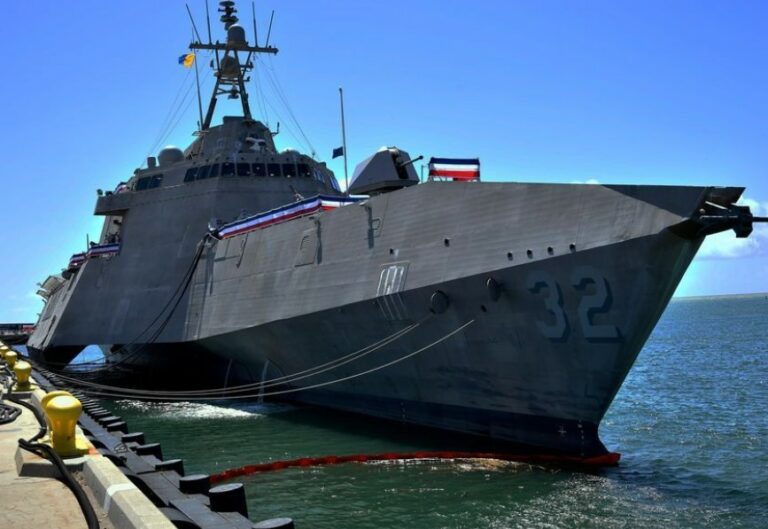 As informed, the ceremony took place in Port Hueneme, Calif, on 1 April.
LCS 32 is the third United States ship to bear the name Santa Barbara.
The first Santa Barbara was a single-screw steel freighter built in 1916 by William Cramp and Sons of Philadelphia. Ordered and taken over by the Navy in February 1918 from the Atlantic & Pacific Steamship Co. of New York, it was commissioned there in April 15 1918.
The second Santa Barbara, a Kilauea-class ammunition ship, was laid down on December 30, 1966 by the Bethlehem Steel Corp., Sparrows Point, MD, launched on January 23, 1968, and commissioned on July 11, 1970.
The LCS class consists of two variants, the Freedom and the Independence, designed and built by two industry teams.
Austal USA leads the Independence-variant team in Mobile, Al., for LCS 6 and the subsequent even-numbered hulls, including the future USS Santa Barbara. Lockheed Martin leads the Freedom-variant team, the odd-numbered hulls, in Marinette.