UK's Hunter-killer submarine completes Mediterranean mission
Royal Navy's Hunter-killer submarine HMS Audacious has returned home after completing a historic patrol of the Mediterranean.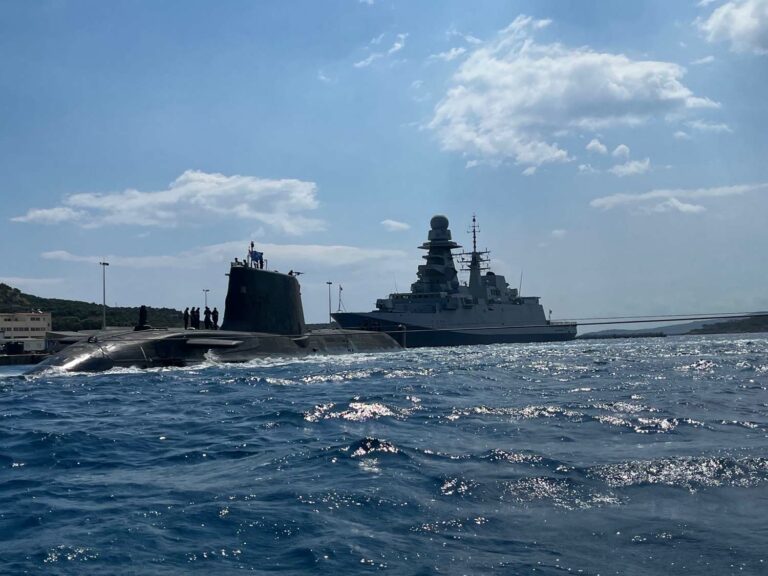 The submarine was on a mission for 363 days, making it the longest-ever deployment for any of the Royal Navy's new Astute-class submarines.
While the submarine itself remained poised for operations in the Mediterranean, Audacious' submariners made the most of opportunities associated with planned maintenance and crew rotation, taking periods of leave and seeing family over the festive period.
Commanding Officer of HMS Audacious, Commander James Howard, said:
"My ship's company have delivered an unprecedented period of success on operations. We have maintained a highly capable and silent nuclear-powered, conventionally armed submarine at high readiness for almost a year.  In doing so we've operated at arm's length from the UK, providing support to NATO and exercising with partners in the region."
In March last year, the vessel sailed from her home at HM Naval Base Clyde at Faslane in Scotland to the eastern reaches of the Mediterranean in response to Russian aggression in Ukraine.
The boat had just completed Operational Sea Training.
Audacious spent 95 days under NATO command as it supported the alliance's efforts to combat illicit activity, people smuggling, and illegal trade in the Eastern Mediterranean.
In all, Audacious proved that the Royal Navy's newest nuclear-powered submarines are capable for deploying for extended periods without support – as per their design.
In addition to the year on patrol, the 130-strong crew spent nearly three months preparing for the full range of submarine missions.
Operating thousands of miles from the support structures at the UK's home of the Submarine Service at Faslane, Audacious' engineers worked with specialist divers from the Royal Navy's Diving Threat and Exploitation Group (DTXG).