Austal and Saildrone join forces on uncrewed surface vehicles
Austal Australia and Saildrone have entered an teaming agreement to jointly identify opportunities to collaborate on the manufacture of Saildrone Surveyor, in Australia, for deployments in the Indo-Pacific region.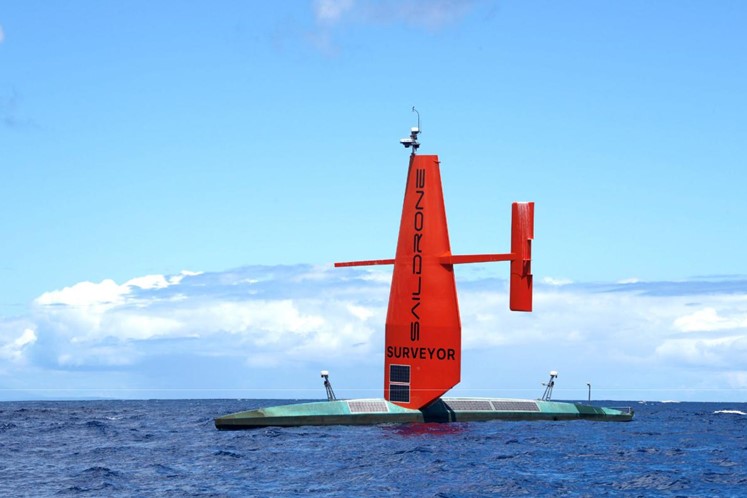 Saildrone Surveyor USV is 20 meters long and designed specifically for deep ocean mapping and Intelligence, Surveillance, and Reconnaissance (ISR) applications, above and below the surface.
Saildrone is specializing uncrewed surface vehicles (USVs), having amassed nearly 1 million miles and 25,000 days at sea with its 120-strong fleet.
The company entered a strategic partnership with Austal USA in August 2022 to construct Saildrone Surveyor USVs at Austal USA's shipyard in Mobile, Alabama.
This new agreement in Australia builds upon the successful partnership in the United States and further strengthens the relationship between the two companies in the development and construction of uncrewed surface vehicle technology.
Austal Limited Chief Executive Officer Paddy Gregg said the Teaming Agreement was a logical move for Austal Australia and Saildrone to collaborate.
"This Agreement allows us to bring Saildrone Surveyor manufacturing to Australia, building in parallel with Austal USA. This increases our ability to rapidly scale to meet the demands we anticipate in the Indo-Pacific region. This industry-leading technology complements our work in the Patrol Boat Autonomy Trial and strengthens our capabilities overall in the autonomous naval vessel market," Gregg said.
Saildrone Founder and Chief Executive Officer Richard Jenkins is an Australian National, having grown up in the southwest of Western Australia.
Jenkins went to school mainly in the UK and moved to America in 2009 to start the business. "It is fantastic to be bringing technology, innovation, and investment back to Australia, and specifically to my home city of Perth," said Jenkins.