General Dynamics NASSCO nets $847M deal to work on US Navy's aircraft carriers
General Dynamics NASSCO-Norfolk has been awarded a contract to repair, maintain and modernize US Navy's aircraft carriers.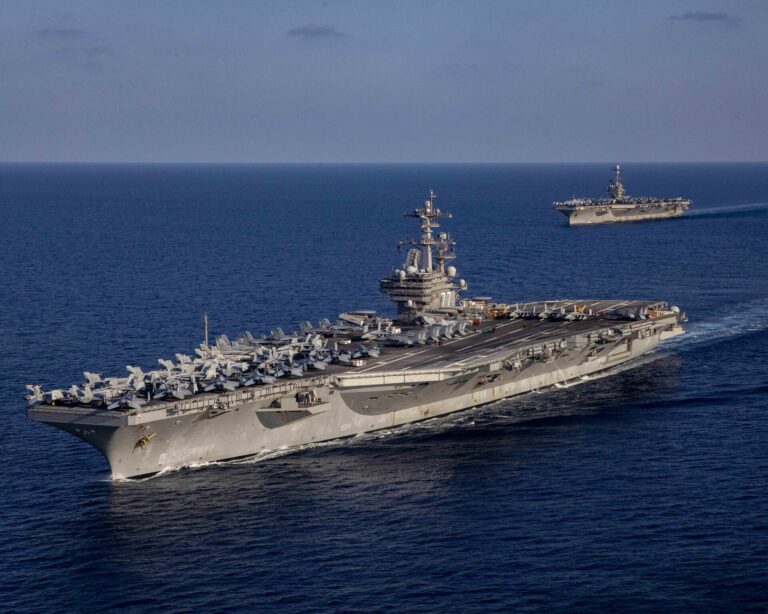 As informed, the contract was signed for a seven-year period. The value of the deal is $847 million. The Naval Sea Systems Command, Washington Navy Yard is the contracting activity.
"The contract is a testament to NASSCO-Norfolk's 17 years of extended service as the CVN Private Ship Maintenance contractor in the Mid-Atlantic region," the company noted.
Last year, the company was contracted to construct the sixth expeditionary sea base ship (ESB 8) and two additional John Lewis-class fleet oilers (T-AO 211 and 212) for the US Navy.
Construction of the four ships is scheduled to begin in the third quarter of 2023 and continue into 2027.
In 2016, the US Navy awarded NASSCO with a contract to design and build the first six ships in the next generation of fleet oilers, the John Lewis-class.
Designed to transfer fuel to US Navy ships operating at sea, the 226-meter long vessels have a full load displacement of 49,850 tons, capacity to carry 157,000 barrels of oil and significant amounts of dry cargo, as well as providing aviation capability while traveling at speeds up to 20 knots.