PHOTO: UK's second Type 26 frigate emerges under the blue sky
The forward end of HMS Cardiff, the second Royal Navy's Type 26 City-class frigate, has emerged from BAE Systems' ship build hall at Govan for the first time.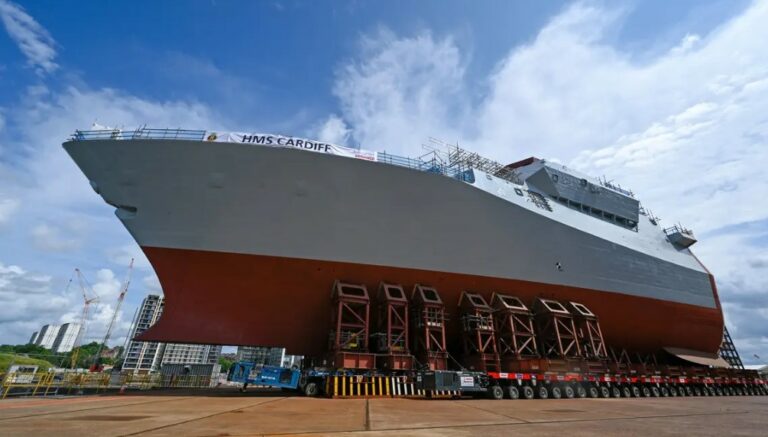 The aft section will follow in the coming days as the company's engineers prepare to join the whole ship together on the hardstand at the Glasgow shipyard on the river Clyde.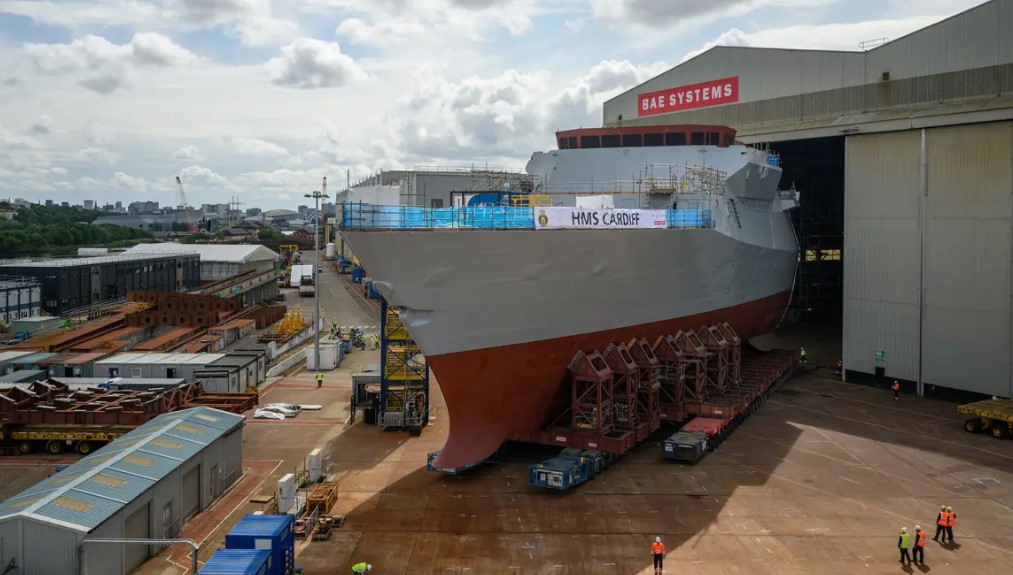 HMS Cardiff will undergo further structural work on the hardstand before being floated off and transported along the Clyde to BAE Systems' Scotstoun facility in 2024.
"The emergence of HMS Cardiff is a very proud moment for everyone involved in her construction. We have now completed all major units of the ship and in the coming weeks our skilled teams will consolidate the ship in preparation for float off next year. The roll out is a great milestone for the Type 26 programme. It's evidence of our solid progress on delivering the Type 26 programme and presents an opportunity for us to celebrate the progress being made with our colleagues, our suppliers, our customer and the cities of Cardiff and Glasgow," Simon Lister, Managing Director of BAE Systems' Naval Ships business.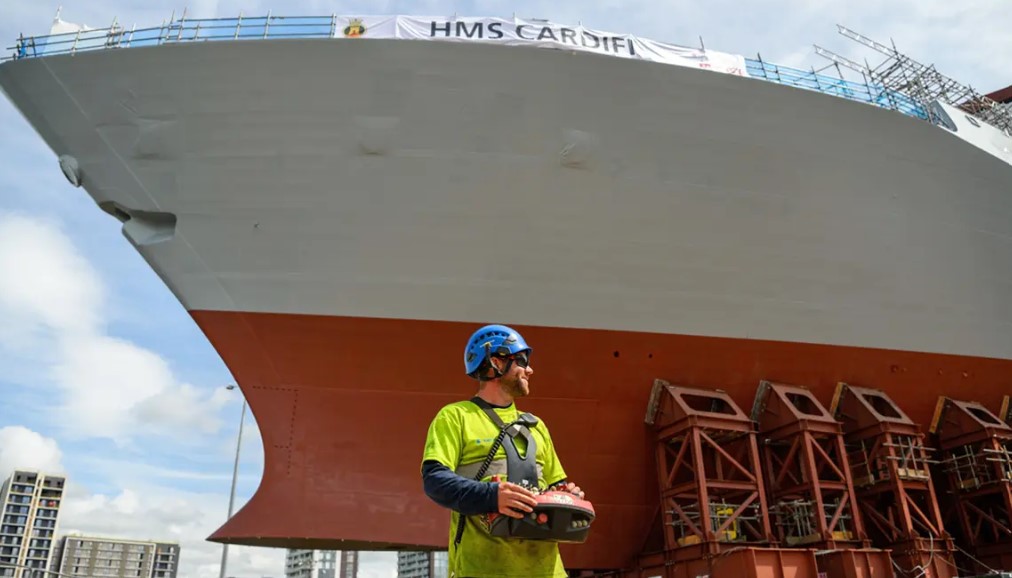 First of class, HMS Glasgow, is already being outfitted at BAE Systems' Scotstoun facility nearby. Construction of all eight Type 26 frigates is expected to be completed by the mid-2030s, with HMS Glasgow the first to be delivered to the Royal Navy in the mid-2020s.
With preparation work under way for the construction of a new £100m-plus ship build hall at the Govan site, HMS Cardiff will be the last of the frigates to have its hull sections integrated on the hardstand in the open air. The process for the remaining six ships will take place under cover and will therefore be less weather dependent.
To remind, in April this year, BAE started the construction of the fourth Type 26 frigate, HMS Birmingham.
The Type 26 frigate is designed for anti-submarine warfare and high-intensity air defence, but can adapt its role quickly to transport high volumes of humanitarian aid and house medical facilities.
The programme is a UK-wide endeavour, with more than 120 British suppliers securing contracts supporting the frigates, including for steering gears in Dunfermline, gas turbines in Filton and maritime LED lighting in Cumbria.