Hensoldt to provide visual systems for Norwegian Ula-class subs
Sensor solutions provider Hensoldt has been contracted by the Norwegian Defence Materiel Agency to equip submarines of the Ula class with new periscopes and optronic mast systems.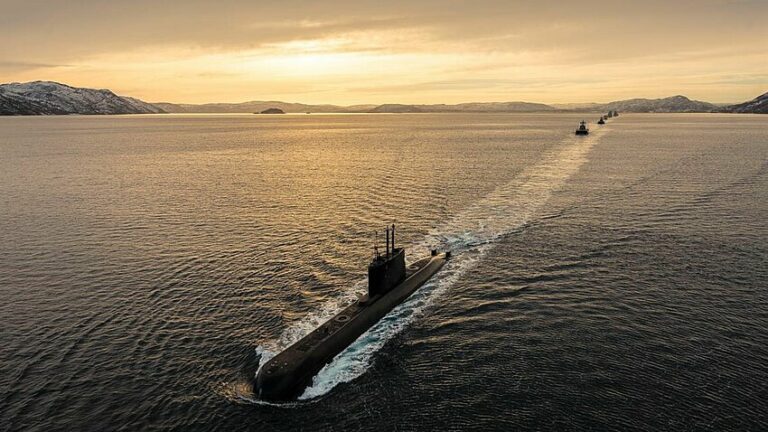 "HENSOLDT equipped all Ula-class boats in the late 1980s and early 1990s with optics that were state-of-the-art at the time. Three decades later, we are once again ensuring that Norwegian submarines are equipped with first-class vision systems," said Tanya Altmann, Division Manager Optronics & Land Solutions and Managing Director of HENSOLDT Optronics GmbH.
"Equipped with the new optics and optronics, the Ula-class submarines will experience a massive increase in capability."
The contract value is more than EUR 40 million. With the upgrade order, the company will extend the service life of the boats, which are more than 30 years old.
This upgrade program will contribute to keep the Ula-class operational until the new-generation submarines are introduced. The Norwegian Navy currently operates a fleet of six Ula-class submarines which were assembled in Germany and entered service between 1989 and 1990.
To remind, Hensoldt received a contract to equip the German-Norwegian Type 212CD submarines with a fully digital sensor suite last year. The order comprised six optronic systems, consisting of an OMS 150 optronic mast system, an OMS 300 and an i360°OS panoramic surveillance system for each of the six submarines of the Norwegian and German navies.
In August last year, TKMS unveiled the design of Type 212CD submarines built for Germany and Norway. The new German-Norwegian submarine type is based on the Type 212A which is already in service with the German Navy and also with the Italian naval forces.