US Navy's USS Normandy pays visit to Rijeka, Croatia
US Navy's USS Normandy (CG 60), a part of the Gerald R. Ford Carrier Strike Group, has arrived in Rijeka, Croatia, for a regularly scheduled port visit and mid-deployment voyage repair (MDVR).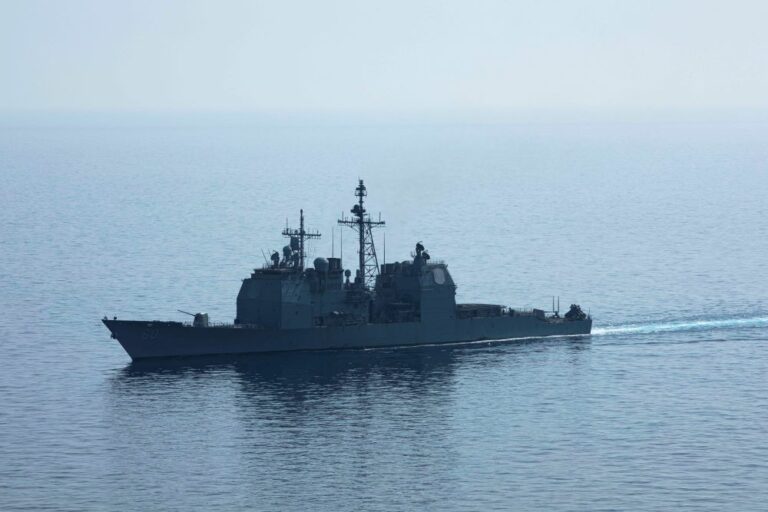 This US Navy vessel arrived in Rijeka on 26 July for the port visit which is seen as an opportunity to strengthen the United States and Croatia's relationship, and offers a chance to further demonstrate the United States' commitment to its European regional allies and partners, while also allowing Normandy to begin her scheduled mid-deployment maintenance availability.
"It is an honor to choose Croatia as Normandy's mid-deployment maintenance availability port," said Capt. Errol A. Robinson, commanding officer, USS Normandy. "Porting in Rijeka enables us to make the necessary repairs during deployment periods and to continue to demonstrate the interoperability we have with our Croatian partners. Moreover, the officers and crew are extremely excited to explore Rijeka and its wonderful culture."
The last US Navy vessel to visit Croatia was the first-in-class aircraft carrier USS Gerald R. Ford (CVN 78), flagship of the Gerald R. Ford Carrier Strike Group. Ford hosted a reception for distinguished visitors while anchored off the coast of Split, Croatia, 27 June 2023.
CSG-12, Gerald R. Ford CSG, is on a scheduled deployment in the US Naval Forces Europe-Africa area of operations, employed by the US Sixth Fleet to defend US, allied and partner interests.
Normandy is a part of the Gerald R. Ford Carrier Strike Group (GRFCSG). The GRFCSG is comprised of Gerald R. Ford (CVN 78), Carrier Air Wing (CVW) 8, Destroyer Squadron (DESRON) 2, the Information Warfare Commander, and the Ticonderoga-class guided-missile cruiser USS Normandy (CG 60).