US Navy commissions Virginia-class sub USS Hyman G. Rickover
The US Navy has commissioned the newest Virginia-class fast-attack submarine, the future USS Hyman G. Rickover (SSN 795).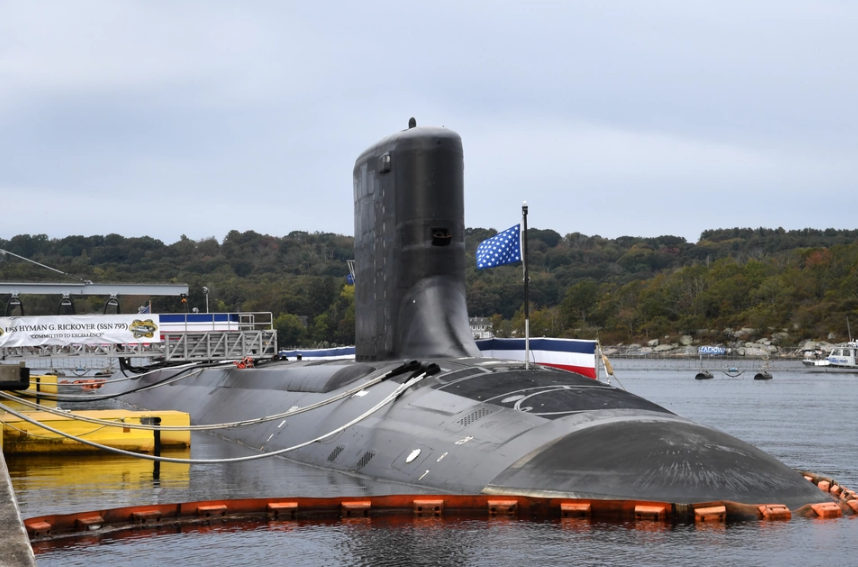 As informed, the ceremony was held at Naval Submarine Base New London in Groton, Connecticut on October 14. The submarine's sponsor is Darleen Greenert, wife of former Chief of Naval Operations, Adm. Jonathan Greenert. 
The future USS Hyman G. Rickover (SSN 795) honors Adm. Hyman G. Rickover, known as the "Father of the Nuclear Navy." This is the second nuclear-powered fast-attack submarine named in recognition of Rickover. The first Hyman G. Rickover (SSN 709) was commissioned at Submarine Base, New London, in Groton, Connecticut, July 21, 1984.
Rickover served in the Navy for 63 years on active duty. He recognized the military implications of successfully harnessing atomic power for submarine propulsion and forged an agreement with the Atomic Energy Commission.
In just seven years, Rickover and his team obtained congressional support to develop an industrial base in a new technology, pioneered new materials, designed, built and operated a prototype, established a training program, and put to sea the first nuclear-powered submarine, USS Nautilus (SSN 571) in 1955. 
The Virginia-class, also known as the VA-class or 774-class, is a class of nuclear-powered fast attack submarines in service with the U.S. Navy. The submarines are designed for a broad spectrum of open-ocean and littoral missions. They were conceived as a less expensive alternative to the Seawolf-class attack submarines, designed during the Cold War era, and are replacing older Los Angeles-class submarines.