UK flagship under NATO command for the first time
The UK's flagship, HMS Queen Elizabeth, is under NATO's command for the first time, the Royal Navy revealed.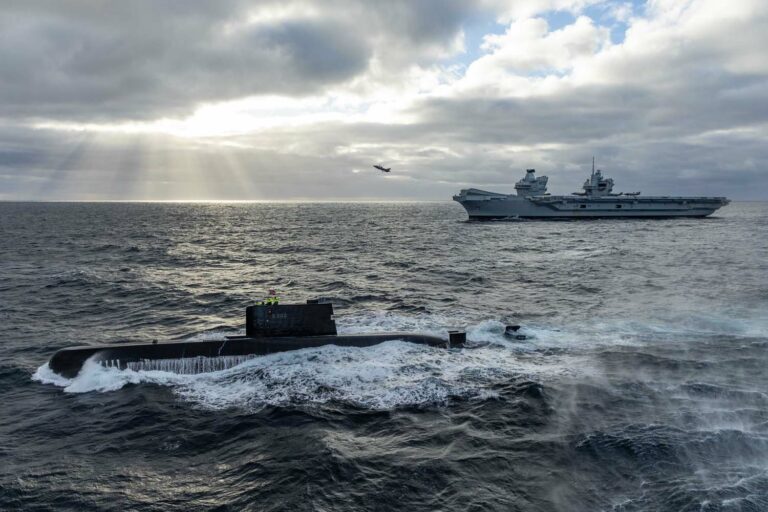 Control of HMS Queen Elizabeth and the UK Carrier Strike Group (UKCSG) comprised of frigate HMS Kent, destroyer HMS Diamond, aircraft, including F-35B Lightning jets, Wildcat and Merlin helicopters, and support ships was transferred to NATO to create a potent task group able to operate across a vast area from the length and breadth of the Mediterranean and north to the Baltic Sea.
Three aircraft carriers have been under NATO's command – with the UKCSG deployed to the North Sea, the Italian ITS Cavour and Spanish ESP Juan Carlos in the Mediterranean – knitting together cutting-edge forces ready to shield every inch of the alliance's airspace, waterways and territory.
Warships from 21 nations are deployed on the exercise – codenamed Neptune Strike – and are under the command and control of NATO's Naval and Striking Support Forces, a battle staff under the Supreme Allied Commander Europe tasked with rapidly planning and executing operations wherever needed.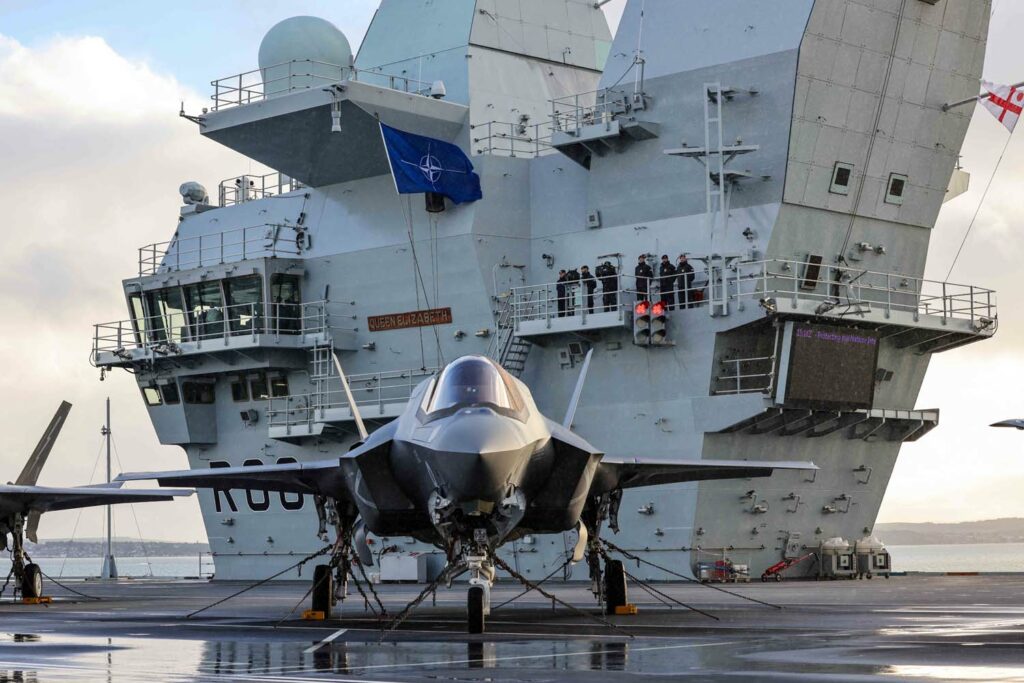 When any Royal Navy ship and its crew is under NATO command it is carrying out duties of vital importance to the alliance for a set period as part of the nation's staunch commitment to the security of its allies and partners.
"Deterrence and defence of the Euro Atlantic are at the heart of NATO, and our enhanced vigilance activity with Neptune Strike is a clear demonstration of that.  This is the first time a UK Carrier Strike Group has been commanded by NATO in my memory, so this is momentous for the UK and the alliance," James Blackmore, Commander of the UK's Carrier Strike Group, said.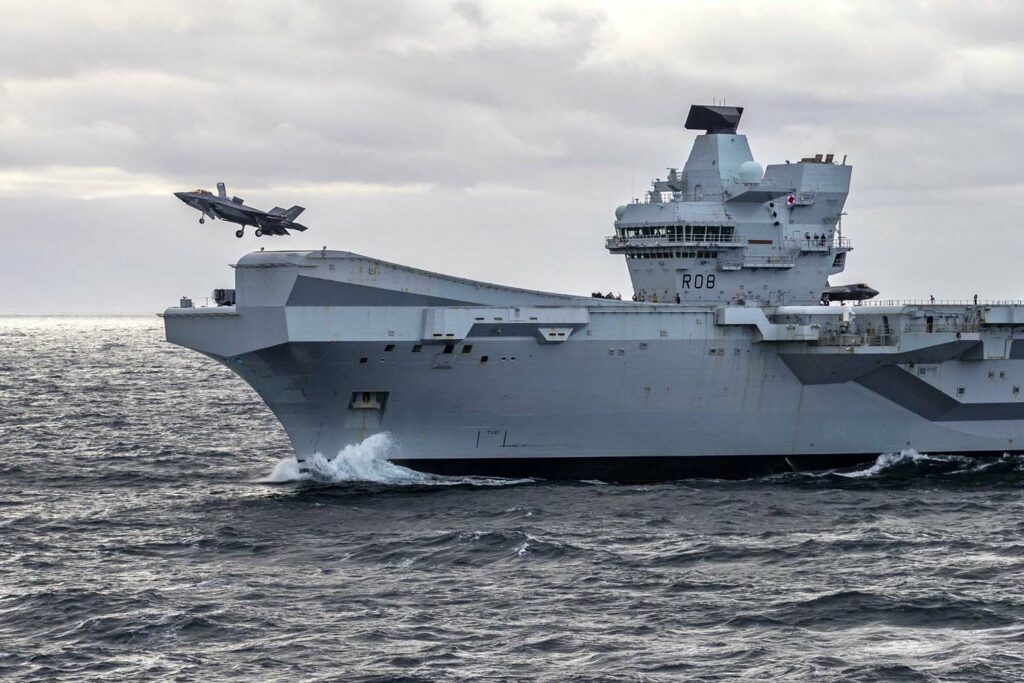 After a brief pause in the deployment in Portsmouth last week, HMS Queen Elizabeth participated in Neptune Strike during a mock game of cat and mouse with a Norwegian submarine in the North Sea.
HNoMS Utstein was tasked with 'sinking' the aircraft carrier and it was the job of submarine-hunting Merlin helicopters from 820 Naval Air Squadron to stop them.
The exercise tested naval aviators' skill and tactical decision-making, combining with a long-range Royal Air Force P8 Poseidon maritime patrol aircraft to hunt down the Ula-class boat.
The Merlin used their sonobuoys to search for the submarine.
Earlier in the deployment, the Merlin carried out a rare 'fin transfer' – hovering over Utstein on the surface and moving supplies and personnel (in this case 820's Lieutenant Rob Templeton) to and from aircraft and boat.
Once that operation is complete – or when UK requirements demand – the ships return to RN control for further tasking.