US Coast Guard takes delivery of FRC Melvin Bell
The US Coast Guard has accepted delivery of the 55th fast response cutter (FRC) Melvin Bell in Key West, Florida.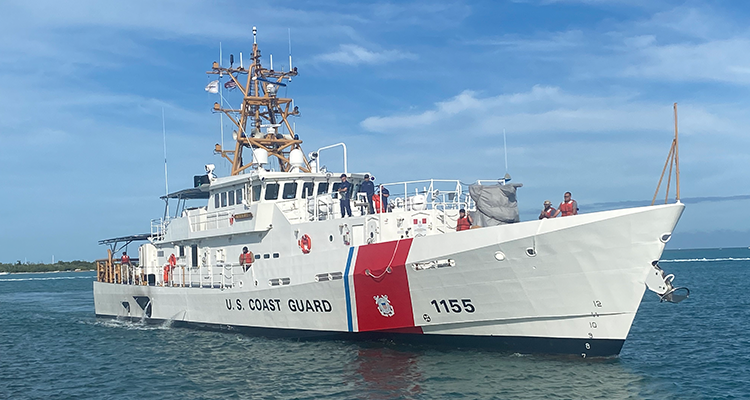 As informed, the vessel was delivered on 16 November. Melvin Bell will be the sixth FRC to be homeported in Boston.  
The FRC is designed for multiple missions, including drug and migrant interdiction; ports, waterways and coastal security; fishery patrols; search and rescue; and national defense.
It features advanced command, control, communications, computers, intelligence, surveillance and reconnaissance equipment; over-the-horizon cutter boat deployment to reach vessels of interest; and improved habitability and seakeeping. 
Melvin Kealoha Bell was born in Hilo, Hawaii, in 1920. Following his graduation from Hilo High School, Bell enlisted in the Coast Guard and was assigned as a mess steward aboard Coast Guard Cutter Taney. Bell later advanced to radioman third class and served assignments aboard Coast Guard Cutter Reliance and at the Coast Guard radio station at Diamond Head Lighthouse. Bell was on duty Dec. 7, 1941, during the attack at Pearl Harbor. 
Bell retired from the Coast Guard on Dec. 31, 1958, and spent the next 45 years in civil service positions with the Department of the Navy until his retirement in 2004, accumulating 66 years of combined federal service.
The Coast Guard has ordered 65 FRCs to date. Fifty-four are in service: 13 in Florida; seven in Puerto Rico; six in Bahrain; five in Massachusetts, four in California; three each in Alaska, Guam, Hawaii, Texas and New Jersey; and two each in Mississippi and North Carolina.
Future FRC homeports include Astoria, Oregon, and Kodiak and Seward, Alaska.