Report: Russian Navy to expand fleet with 6 new warships in 2018
The Russian Navy is expected to receive six new warships and four repaired ones by the end of 2018, the country's news agency Tass reported.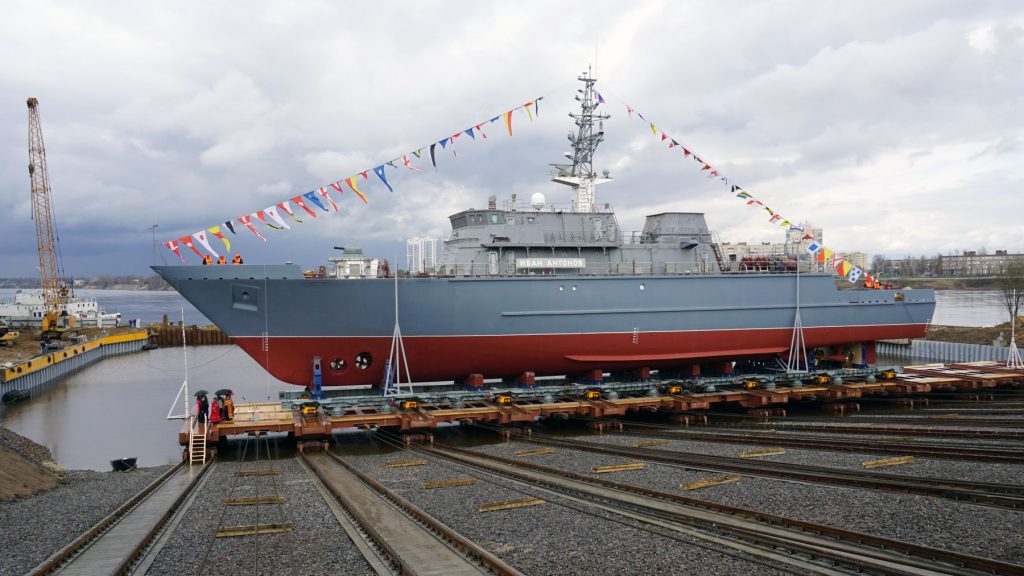 "Until the end of the year, sailors will get another four constructed and four repaired warships," Sergei Shoigu, Minister of Defense, was cited by Tass as saying.
He added that the United Shipbuilding Corporation (OSK) is constructing, repairing and maintaining numerous combat ships under Russia's armament program.
Earlier this year, the Russian Navy's new Project 23120 logistic support vessel Elbrus completed acceptance trials and was handed over to the navy's auxiliary fleet.
Elbrus is the first of three vessels in the class being constructed at Severnaya shipyard, a subsidiary of the OSK.
In addition, the navy's Project 12700 minesweeper Ivan Antonov was launched at OSK's Sredne-Nevsky Shipyard last month.
The lead ship in this class of minesweepers, Alexander Obukhov, was delivered to the navy in 2016, while the three remaining ships  — George Kurbatov, Vladimir Emelyanov and Yakov Balyayev — are at different stages of construction, as informed by the shipyard.
The Russian Navy received a nuclear submarine, three warships, two helicopters and about 50 Kalibr cruise missiles in the first quarter of this year, according to Deputy Defense Minister Yuri Borisov.