Russian Navy's landing ship completes sea trials
Russian Navy's Project 11711 landing ship Ivan Gren has successfully completed sea trials, shipbuilder Yantar said in a statement.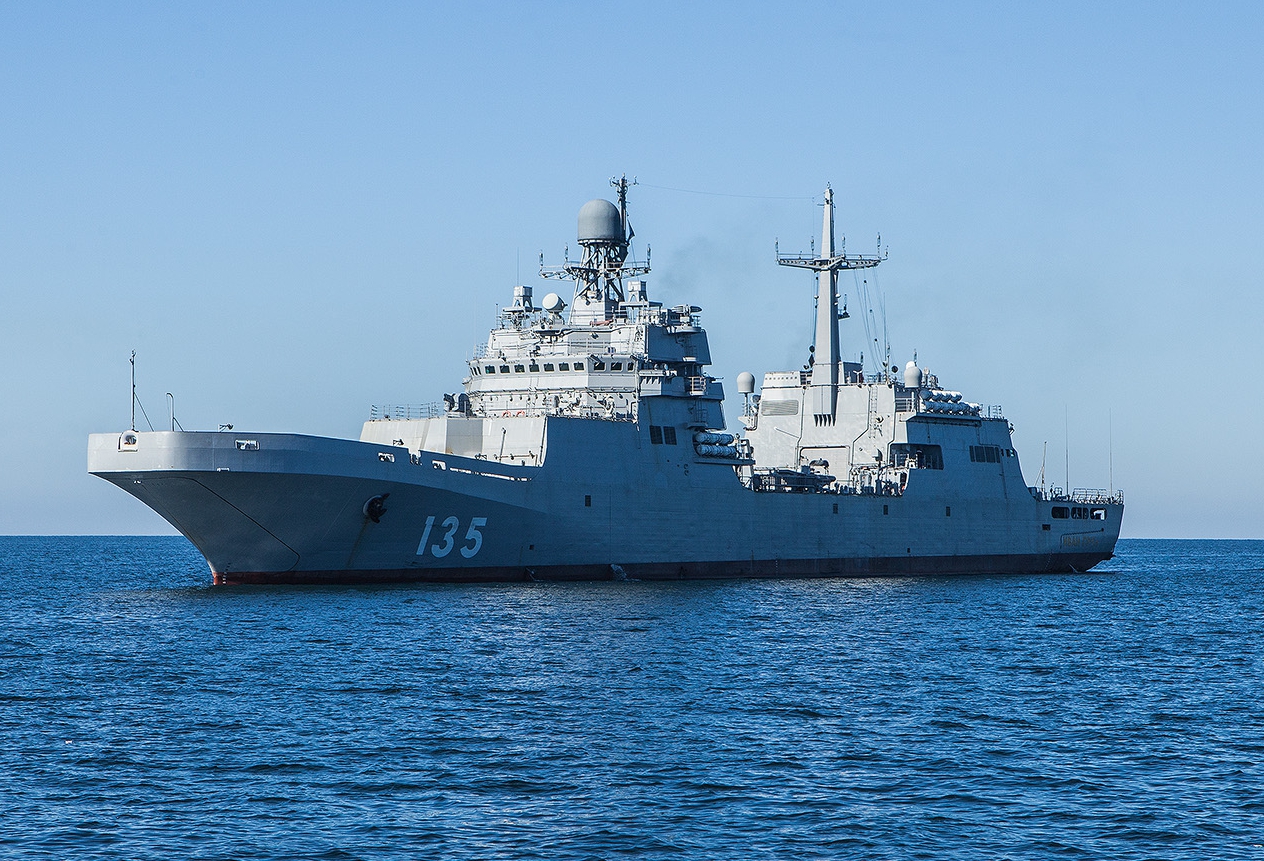 As informed, the seaborne part of the trials of the large amphibious assault ship Ivan Gren was completed on May 3. The newbuild was tested in the Baltic Sea.
The trials for the landing ship were aborted in late 2017 after it had been discovered that the ship was not able to run astern.
By March 2018, the technical issues were resolved, allowing the vessel to complete tests.
Ivan Gren is currently located in the shipyard's harbor and will undergo technical review and finishing work.
Yantar added that the ship is expected to be delivered to the Russian Navy by the end of May.
Ivan Gren is the lead ship of a new class of Russian Navy landing ships built to replace the old Project 1171 Alligator-class LSTs. The second ship in the class, Peter Morgunov, is scheduled to be delivered by the end of 2018.
Project 11711 ships displace between 5,000 and 6,000 tons and carry up to 13 main battle tanks or 36 armored personnel carriers.