Construction starts on first of four new Russian Navy Project 21980 anti-terror boats
A keel-laying ceremony at Russia's Vympel Shipyard on May 15 marked the construction start of the first of four new Project 21980 (Grachonok-class) anti-terror vessels.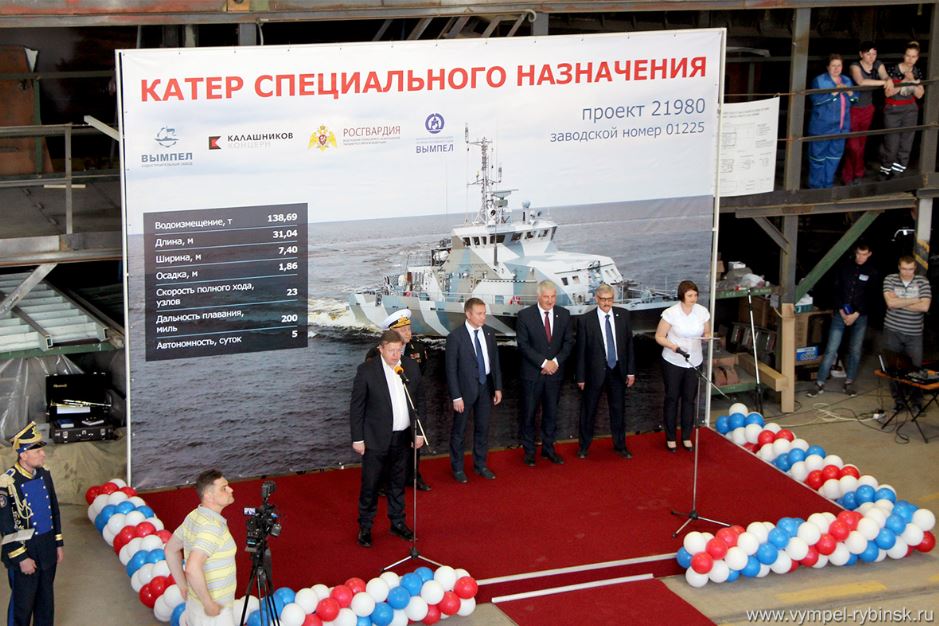 The vessels are being constructed under a 2017 contract, signed between Vympel and the National Guard of the Russian Federation.
All four units are to be transferred to the customer in 2019, according to the shipbuilder. They will serve in the Black Sea.
Project 21980 (Grachonok-class) boats are designed to perform water protection and anti-sabotage tasks near naval bases. The 31-meter boats were developed by the Vympel Design Bureau and built in Rybinsk in the Yaroslavl Region.
They are equipped with heavy machine guns, grenade launchers, anti-sabotage and man-portable air defense systems.
The boats are in active service with all Russian Navy fleets and the latest order will bring the number of vessels in service to over 20.