Final Pacific Partnership mission stops begin in Vietnam, Thailand
Naval personnel aboard US Navy hospital ship USNS Mercy and fast transport ship USNS Brunswick have arrived in Vietnam and Thailand for the final mission stops of this year's edition of the international humanitarian and disaster response exercise Pacific Partnership.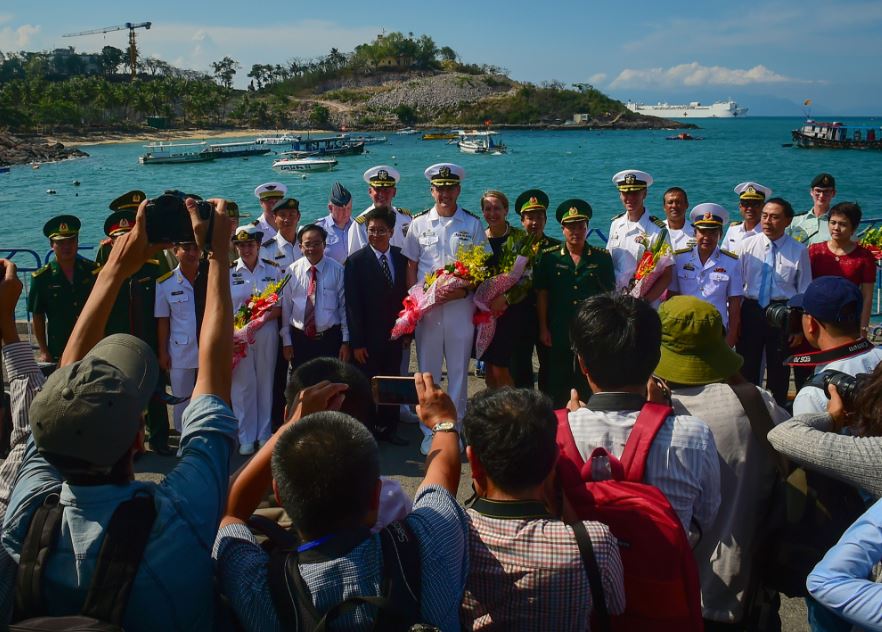 Engagements kicked off in Khanh Hoa province, Vietnam on May 17.
Apart from personnel the United States and Japan, PP18 includes United Kingdom, Canada, France, Australia, Sri Lanka, Chile, Peru, and some local, regional and international organizations such as the US Agency for International Development (USAID) and Project Hope.
While this is the ninth time the Pacific Partnership (PP) is taking place in Vietnam, Thailand is hosting Pacific Partnership for the first time since the exercise series' first iteration in 2006
Over 130 military personnel from the US, United Kingdom and Australia kicked off PP2018 in Pattaya, Thailand, on May 20. The participants will conduct medical, dental and veterinary subject matter expert exchanges at the Queen Sirikit Naval Hospital while working side-by-side with local professionals and non-governmental organizations on HA/DR readiness.
Additionally, the civil affairs team from the US Army 83rd Civil Affairs Battalion will be conducting a joint symposium and tabletop exercise with Royal Thai Armed Forces counterparts to practice disaster response and preparedness.
"We are here because, like our US colleagues, we are committed to increasing multilateral cooperation and partnership across the region," said Royal Navy Capt. Peter Olive, Deputy Mission Commander of Pacific Partnership 2018. "Working together with you, our gracious hosts, we therefore hope to build mutual understanding of how better to respond to natural disasters in the future."
Pacific Partnership is the largest annual multilateral disaster response preparedness mission conducted in the Indo-Asia-Pacific. The exercise began in response to one of the world's most catastrophic natural disasters, the December 2004 tsunami that devastated parts of South and Southeast Asia. The mission has evolved over the years from emphasis on direct care to an operation focused on enhancing partnerships through host nation subject matter expert and civil-military exchanges.