Russia launches second Project 11711 landing ship 'Petr Morgunov'
The Russian Navy's second Project 11711 landing ship 'Petr Morgunov' was launched in the Baltic Sea city of Kaliningrad on May 25.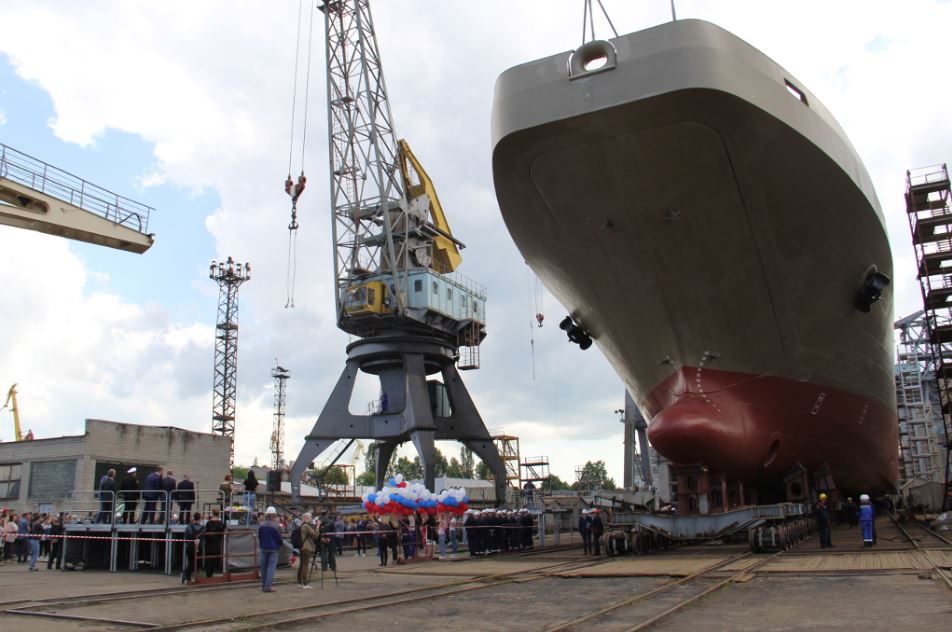 The ceremony was held at the main shipyard of the Yantar shipyard
The launch of Peter Morgunov comes shortly after the Russian Navy announced that the lead ship in the class, Ivan Gren completed sea trials earlier this month.
Designed by the Nevsky Design Bureau, Petr Morgunov is built under a September 2014 contract between the shipbuilder and the Russian defense ministry. The ship was laid in June 2015.
Ivan Gren-class landing ships are built to replace the old Project 1171 Alligator-class LSTs. Overall six ships in the class were planned for construction but the number was later reduced to just two ships.
Project 11711 ships displace between 5,000 and 6,000 tons, and carry up to 13 main battle tanks or 36 armored personnel carriers.