Russia commissions landing ship Ivan Gren, 14 years after construction start
Russian Navy landing ship Ivan Gren entered service in a ceremony hosted by shipbuilder Yantar in Kaliningrad, on June 20.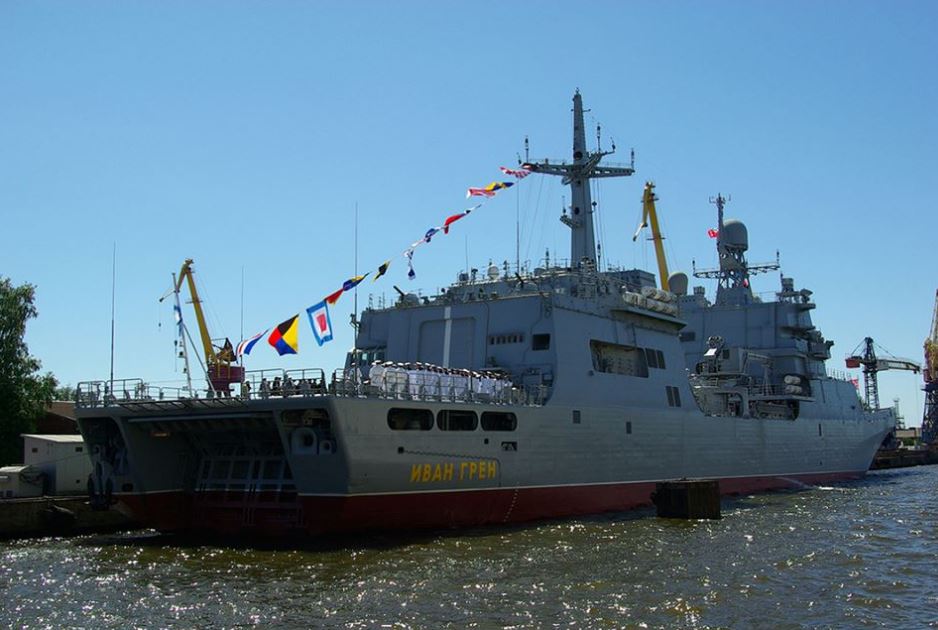 The lead ship of the new Project 11711 landing ships was laid down in December 2004 and entered service almost 14 years later, after completing first-of-class trials.
Ivan Gren wrapped up trials in the Baltic Sea on May 3, this year, after being forced to return to port for rectification works. The trials were delayed in late 2017 after it had been discovered that the ship was not able to run astern.
The 120-meter-long ship is the first of what is likely to be a two-ship class after the Russian Navy decided to reduce the number of ships from six to two.
Peter Morgunov, the second ship in the class, started construction in 2015 and is scheduled to be delivered by the end of 2018.
Project 11711 ships displace between 5,000 and 6,000 tons, and carry up to 13 main battle tanks or 36 armored personnel carriers.