Indonesia launches new landing ship tank KRI Teluk Lada
The Indonesian Navy's newest domestically-built landing ship tank (LST) KRI Teluk Lada (pennant no 521) was launched in a ceremony on June 28 in Lampung.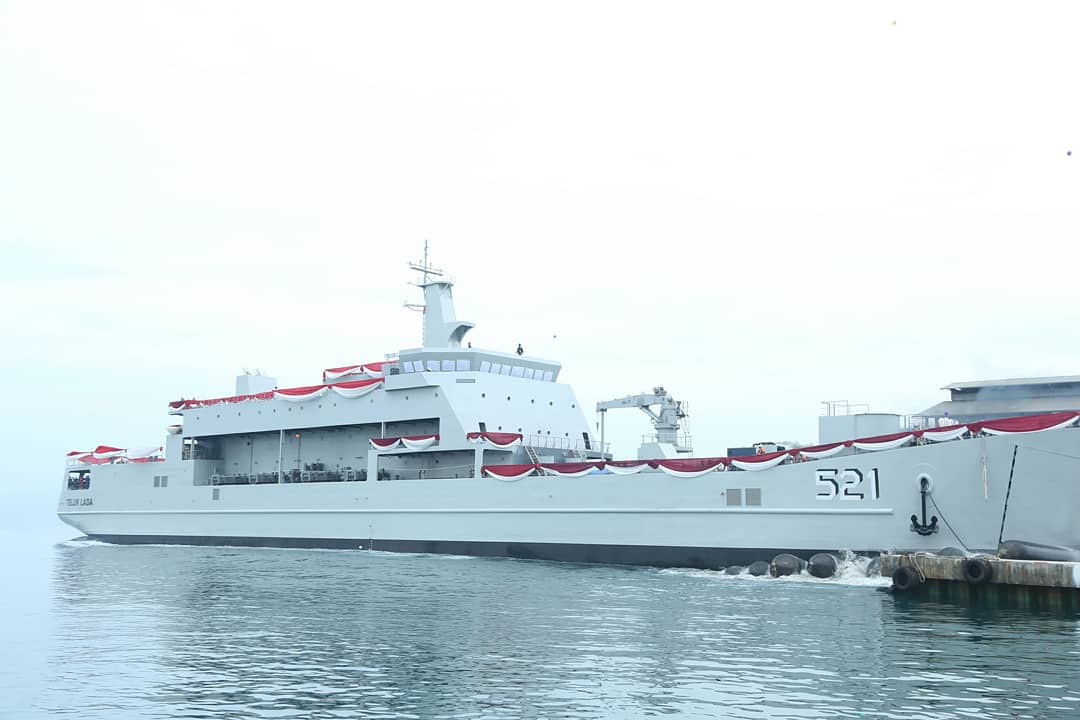 The launch at the PT Daya Radar Utama (DRU) shipyard also served as a naming ceremony.
KRI Teluk Lada is the fourth ship in the fourth ship in the Teluk Bintuni-class.
The 117 meters long vessel has a width of 16.4 meters and reaches a maximum speed of up to 16 knots. It has an operating range of 6,240 nautical miles.
Teluk Lada has two helipads with two hangars and is capable of carrying ten Leopard main battle tanks.